As you enter the battle dome, choose your team and feel the excitement build with roving entertainment, face painting, balloon artists, test your strength on the rock climbing wall and get set to experience your favourite superstars come to life in AFLX 2019.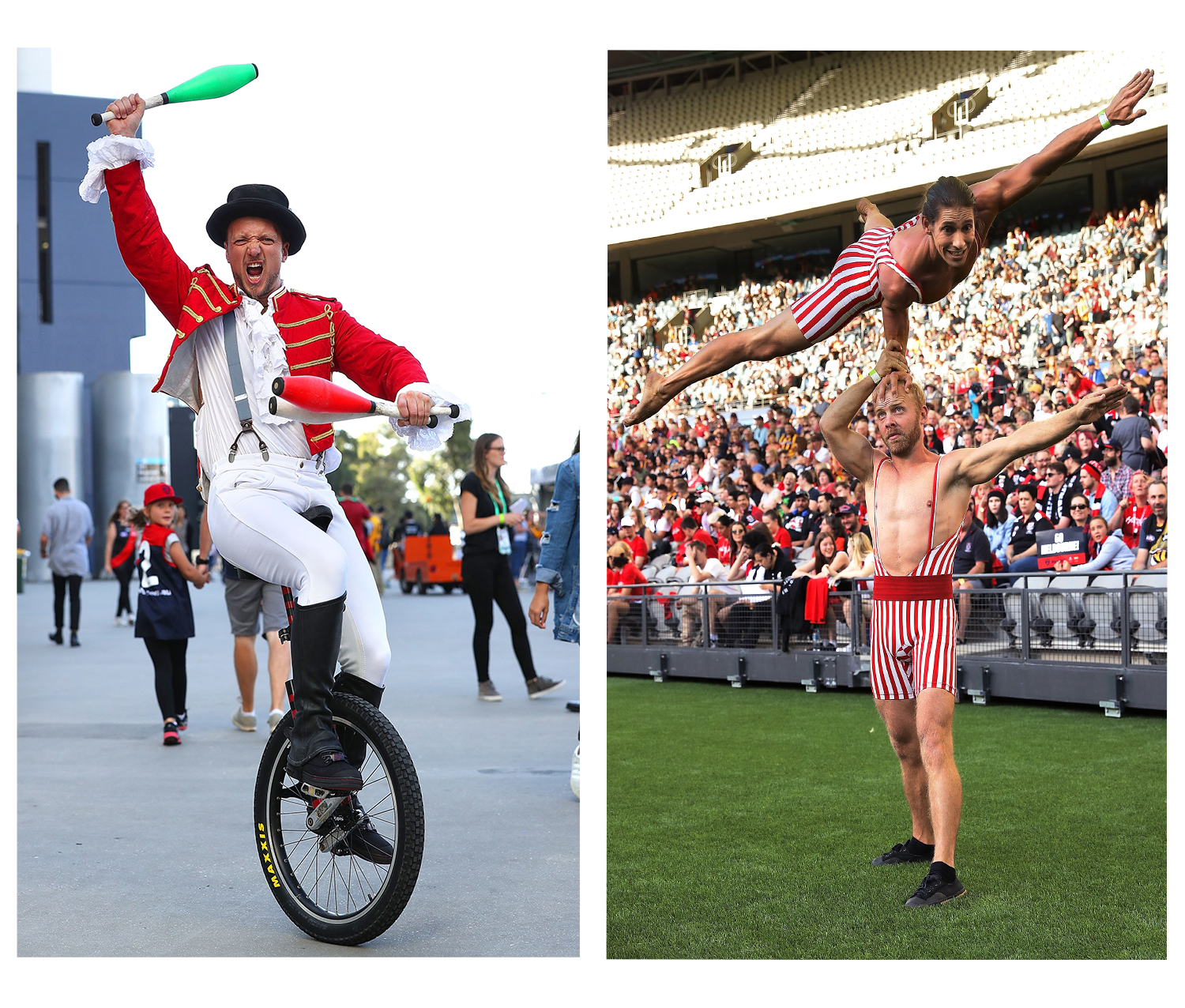 The 2019 AFLX Kids Zone will bring you closer than ever to the action! Grab a bean bag, pick your spot on the ground and get ready to watch your superheroes come to life as they take part in the 2019 AFLX Tournament.

The Kids Zone will feature comfortable seating options, the opportunity to get up close and personal with roving entertainment, face painting, giveaways and plenty of activities bringing you within arm's reach of your super team!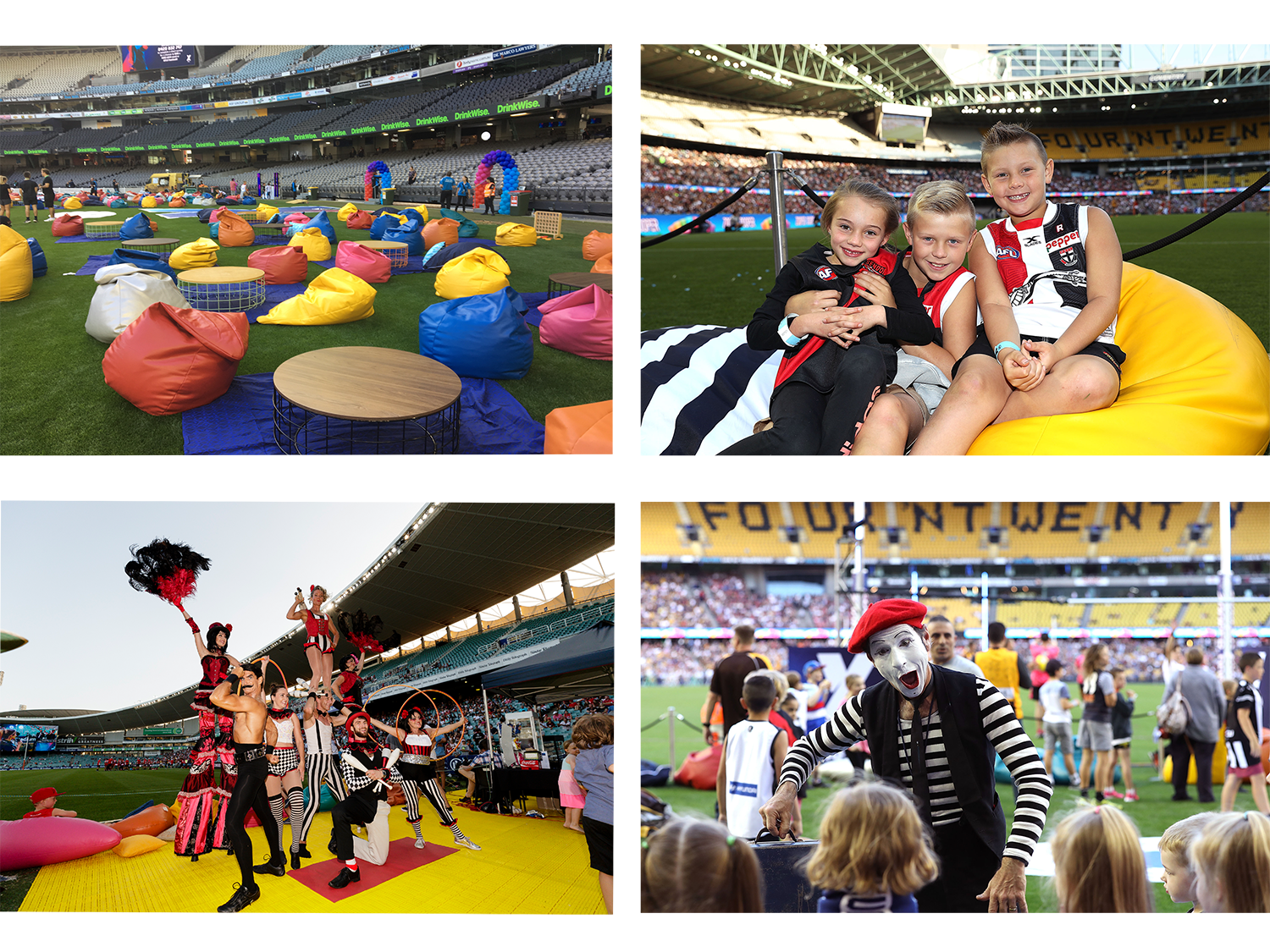 Take a wander through the Kids Zone and witness the teams warming up prior to their match, sit back and relax under the Melbourne sun, try your luck at Jenga or Connect Four and watch the magic unfold at the iconic Marvel Stadium.
Activities within the Kids Zone include:
x Face Painting
x Balloon Artists
x Roving Entertainment
x Giveaways
x Ample relaxed and comfortable furniture
Food
x Super Speed Smoothies
x Power Pop Corn
x Toasties
x AFLX Themed Donuts
x Superfood Snacks (Fruit salad, vegetable cups, cool kids combo packs with footy cards/gift)
x High Flying Hot Dogs
x Water Carts


Join in the fun off the field and take a leap into uCube - a free and interactive zone that provides huge variety of sensory play equipment, including slides, ball pits, obstacles, jumping mats, tackle bags and footballs, all tied into a bright colour scheme based on the colours of each tenant club at Marvel Stadium.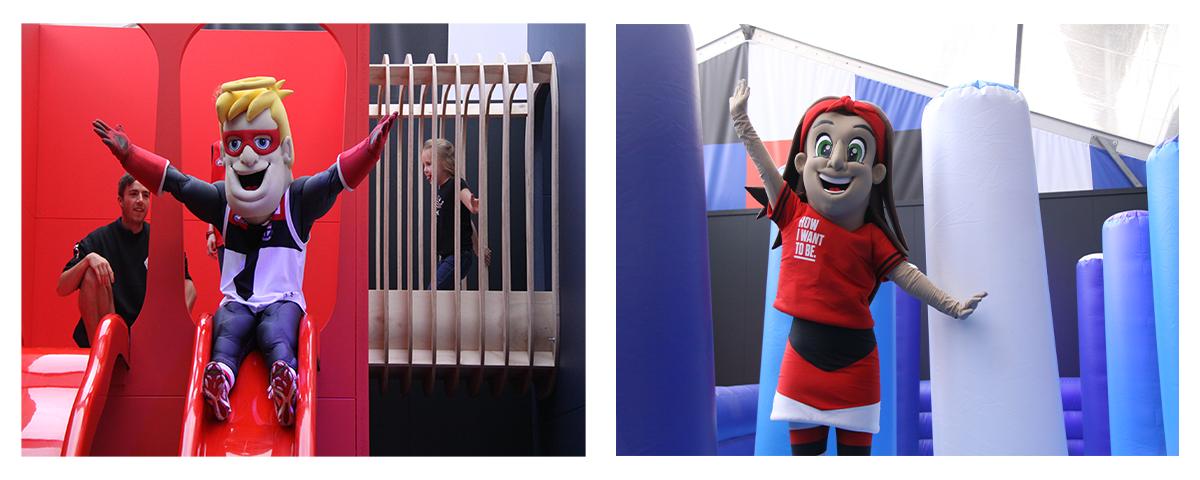 uCube is located at Gate 5 on the internal concourse, near aisle 33, and is open to children aged 5-15 years only; children under 5 must be accompanied by an adult at all times.
The uCube Kids Zone is FREE!



Existing AFL offering with additional items tailored to kids to be added plus the below superfoods;
x AFLX Themed Donuts
x Power Pop Corn
x High Flying Hot Dogs


Nathan Templeton - Channel 7 Sunrise and Sport

Returning for 2019, Nathan is a familiar face for many Australians and will be on the ground amongst the action bringing you the latest news and updates from the teams and special guests.
Amberley Lobo - AFL Kids

With the continued success of the AFL Kids YouTube Channel and Footy Lyfe program, Amberley will showcase her hilarious skits and personality, bringing you the latest craziness and antics from players and fans.