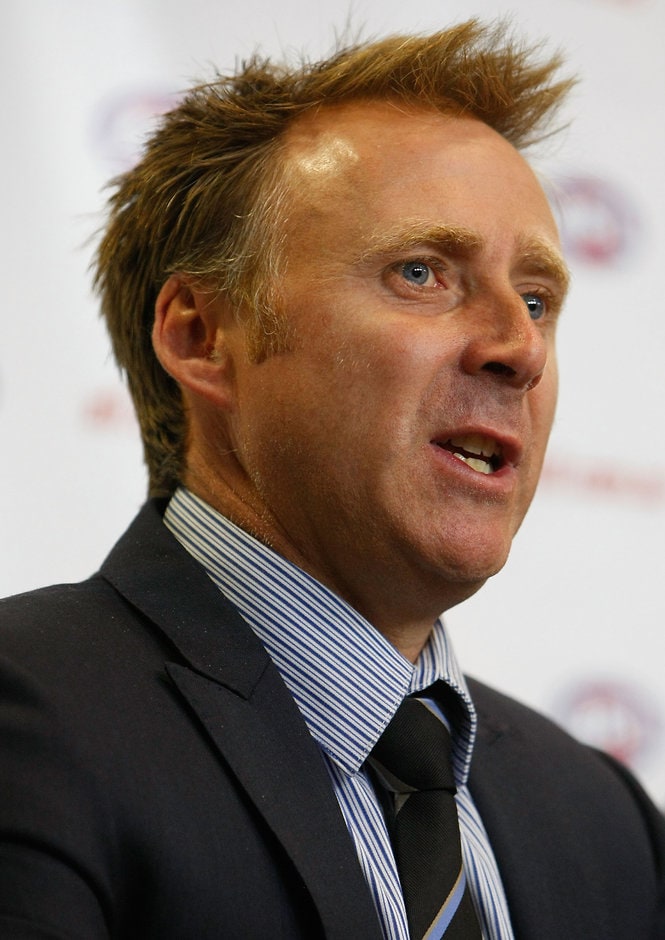 Gone are the days where you rely upon drug test samples to tackle performance enhancing drugs
Matt Finnis
AFL PLAYERS Association chief Matt Finnis has encouraged more players to share information with the AFL, after it was revealed two players had come forward to "blow the whistle" on irregular practices at their club.
In his recent club visits Finnis has spoken to players from the 18 clubs about the issue of performance enhancing drugs and the significance of maintaining the integrity of the sport.
Speaking on Melbourne radio SEN on Friday morning, Finnis said it was important for players to feel safe if they were to come forward with valuable information.
Stanton backs Bomber bosses
"Gone are the days where you rely upon drug test samples to tackle performance enhancing drugs," Finnis said.
"If those players do have information concerns or issues they should feel duty bound to share that.
"So if players are taking advantage of that, then I think that's a positive thing."
Finnis also revealed he was making a presentation at a Senate inquiry in Canberra on Friday morning, in relation to legislation around performance enhancing drugs and the powers of the Australian Sports Anti-Doping Authority.
With the integrity of the AFL remaining paramount, League deputy CEO Gillon McLachlan has also floated the idea of a declarable associates register.
As part of the suggestion, players would submit a list of friends and associates to the League so that integrity officers could monitor potentially problematic relationships.
Finnis admitted the topic had been raised by Victoria Police at the Player Welfare Summit back in January, but the AFLPA had not had any meaningful discussions with the League about the issue.
"We haven't had any conversations with the AFL about players having to provide lists of friends or anything like that," Finnis said.
"We've also got to be pretty pragmatic about the steps that we take, and I think there would be a range of steps you'd be taking before that."
The views in this article are those of the author and not necessarily those of the AFL or its clubs