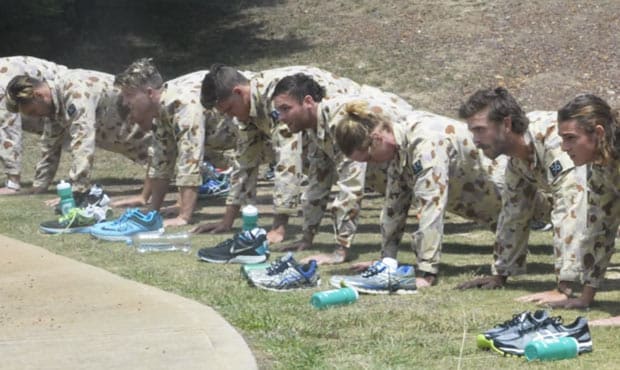 GREATER Western Sydney players were put through a hellish military-based training session to round out 2015, described by co-captain Callan Ward as the toughest session he had ever taken part in.
The Giants players joined the 2nd Commando Regiment for a 12-hour session at Holsworthy Army Barracks in south-western Sydney late last year before enjoying a break over Christmas.
The players were kept in the dark prior to the session and were told to bring a toothbrush, fresh socks and underwear and with the expectation of not returning home for 48 hours.
Ward said there were obvious benefits that came out of the session, in particular in the way the team bonded together.
"At the start [the drills] were very physically challenging, but most of them were more mental and you had to help your teammates through it," Ward told the club's website.
"As a footballer, you're playing a team sport and if you're thinking about yourself it's not going to work so you need everyone thinking about each other."
Activities included a two-hour swimming and workout session in complete army camouflage gear, mentally challenging endurance exercises, tent assembling in silence as well as paint-balling.
Cameron said the idea to join the regiment was raised in the club's post-season review as a way to boost the team's camaraderie.
"We flagged it with the guys (from the 2nd Commando Regiment) and said we'd love your help with what you guys go through in terms of leadership, team work, staying in moments when you're mentally fatigued and a number of things like that," Cameron said.
The Giants have already ramped up their preparations for 2016, turning their attention to more football-specific sessions in the lead in to the NAB Challenge in late February.