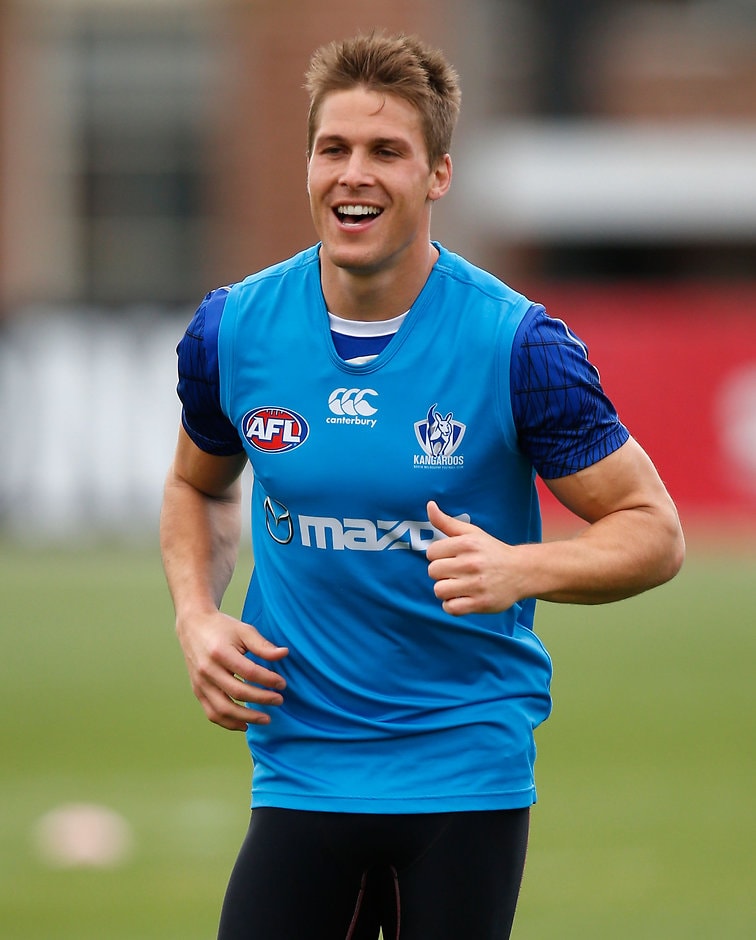 NORTH Melbourne captain Andrew Swallow is confident he'll take part in the NAB Challenge following surgery to both knees during the off-season.
Swallow rejoined the main training group this week and will build up his running volume and do some lighter skills.
"The aim is to be back doing the main training in one or two weeks," Swallow said on the club's website.
After an exhaustive rehab process, the 28-year-old said he hoped to play "one, maybe two" pre-season matches.
"You probably end up doing longer days than the other boys," he said.
"The majority of my time is spent on my leg strength and just trying to build my quads back up.
"I found after my surgery that they (quadriceps) wasted away pretty quickly, so I'm trying to build that back up and aim to be stronger than they were before the surgeries."
Swallow said he's counting down the days to when he'll be fully fit.
"I'm sick of doing rehab, coming in and doing the extra cross-training when everyone gets to go home," he said.
"I'm not too far away, so that's exciting.
"It's just good to get out there with the group. You miss just being around the boys and having a bit of banter and enjoying their company."