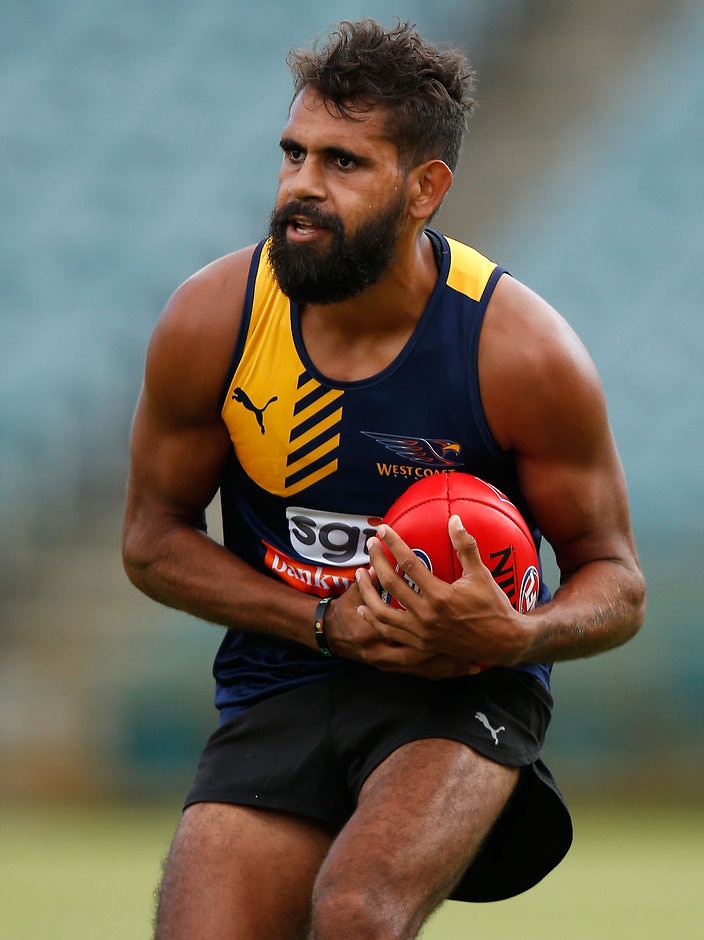 Expectations are going to be a little bit higher this year
Adam Simpson
MANAGING and accepting high expectations is going to be one of West Coast's biggest challenges in 2016, according to Eagles coach Adam Simpson.
The Eagles are coming off a heavy Grand Final loss to Hawthorn last year but the improvements to their squad in the form of Lewis Jetta and Jack Redden, as well as the return of Eric Mackenzie and Mitch Brown from knee reconstructions has many expecting the Eagles to improve again.
Meanwhile, Hawthorn is set to be without star big man Jarryd Roughead for an extended period this season due to a posterior cruciate ligament reconstruction.
Simpson said he was well aware of the expectations that will be placed on the Eagles and hopes his players can handle it.
"There's no guarantees," Simpson said on Monday.
"Expectations are going to be a little bit higher this year.
"Are we mature enough to accept that and take it on? That's yet to come."
Champion Data has predicted the Eagles to remain in premiership contention given the age profile and experience of their list, but Simpson did not put a lot of credence in that prediction.
"I don't think it's really relevant," Simpson said.
"I think they picked it two or three years ago as well. I think we're one of Champion Data's favourite teams over the last four or five years so it's not something I'm thinking too much about.
"Good luck trying to pick form this time of the year or in seasons to come.
"It's flattering but it's not something we are going to pin on a wall."
Jetta's inclusion certainly adds an extra dimension to the Eagles' side after he was traded from the Sydney Swans during the off-season.
Simpson said Jetta has trained very well over the summer and he expects to use the 26-year-old speedster in a number of different roles throughout the season.
"We need flexibility and I think he'll provide that," Simpson said.
"So I anticipate half-forward, wing, half-back, he's been training in all three positions (during) pre-season. He hasn't missed a beat, hasn't missed a session"
The Eagles begin their NAB Challenge campaign against the Adelaide Crows at Unley Oval in Adelaide on February 21.