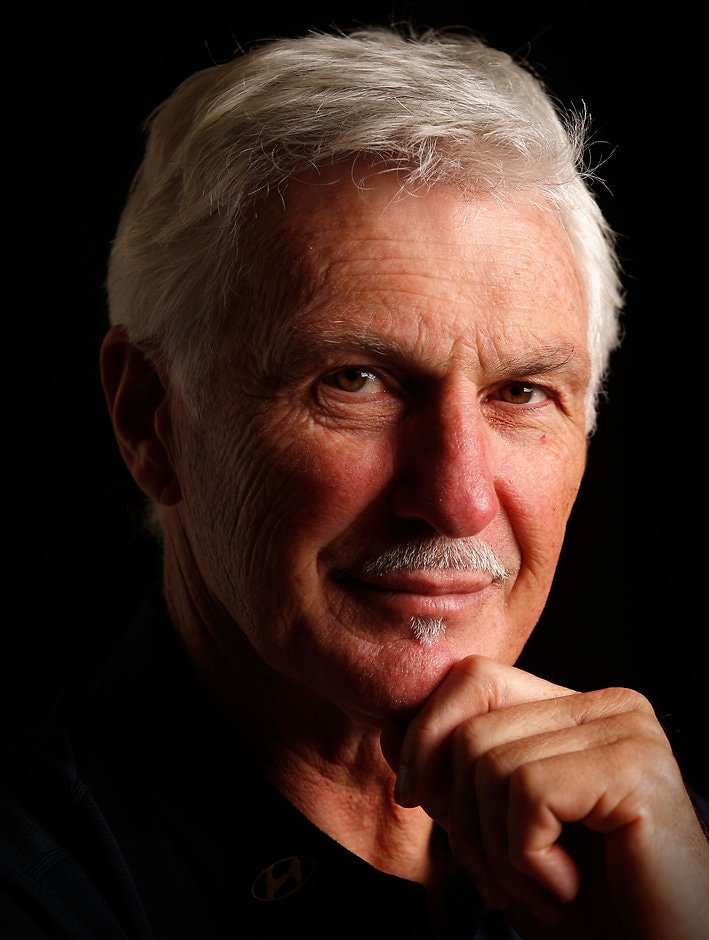 Technically the penalty again was almost a lifetime AFL penalty
Mick Malthouse
MICK Malthouse wants to help the banned Essendon players avoid the "lifetime penalty" that befell former Saint Ahmed Saad.
The VFL/AFL coaching games record holder said training in isolation, as Saad did when suspended for an anti-doping violation, was risky as it could give players "a false dawn".
Malthouse told radio station SEN that Saad, who played just four senior games in 2015, could never return to where he was before his suspension because of his time away from the game.
"I think the isolation had a massive affect on his ability to pick up the game again and get back into the game again," Malthouse said.
"Technically the penalty again was almost a lifetime AFL penalty. He just didn't quite cope with it."
Malthouse is keen to oversee a training program for suspended past and present Bomber players to have them in good physical and mental shape when they are allowed to return to their respective clubs.
He said he hoped the suspended players didn't fall into the trap of thinking that training on their own was the answer.
"Isolation sometimes gives you a bit of a false dawn. You think you are travelling OK," Malthouse said.
He has put in a submission outlining what he and his business partner and fitness coach at Collingwood and Carlton, David Buttifant, could provide to the suspended players who are spread over five AFL clubs and several state league and local clubs.
Malthouse wants to take a holistic approach to the issue with the players studying, being involved in the community and training.
He said ensuring the players were in good mental shape when they were allowed to return to training around late September was vital.
"I think it can happen if you get the right people in place," Malthouse said.
He admitted the logistics and financing were issues but said if all parties who were allowed to support the players came together a result could be achieved.
"There are so many threads that have to be joined in this instance," Malthouse said.
"As long as they have got some direction and see they have a program in front of them."
Ahmed Saad played just four games for the Saints after his return. Picture: AFL Media