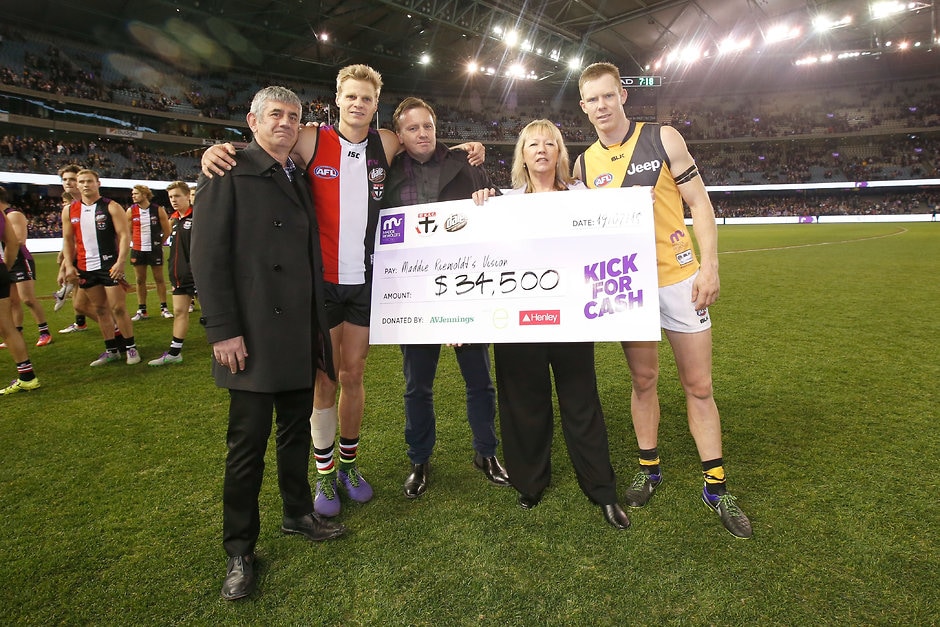 AFL PLAYERS will donate more than $435,000 to charity this year after agreeing to lift their weekly contributions in 2016.
Members of the AFL Players' Association voted at the end of 2014 to increase their match payment charity contribution from $25 to $50 per player each game.
Players have been donating $25 of their match payments to Ladder, the association's official charity that helps combat youth homelessness, since 2007.
That will continue this year, with the added $25 per player every game being contributed to the AFL Players Care fund, which will amount to $217,800 this year.
Of that total, $180,000 will be split between every club to donate to one or two charities of their choice.
Paul Marsh, the AFL Players' Association's CEO, said he was pleased the players would contribute more to the community.
"For years, AFL players have gone above and beyond to assist community organisations and touch the lives of those in need – efforts which can sometimes go unseen," Marsh said.
"All at the AFL Players' Association are proud of the entire playing group for seeking to make an even bigger difference going forward."