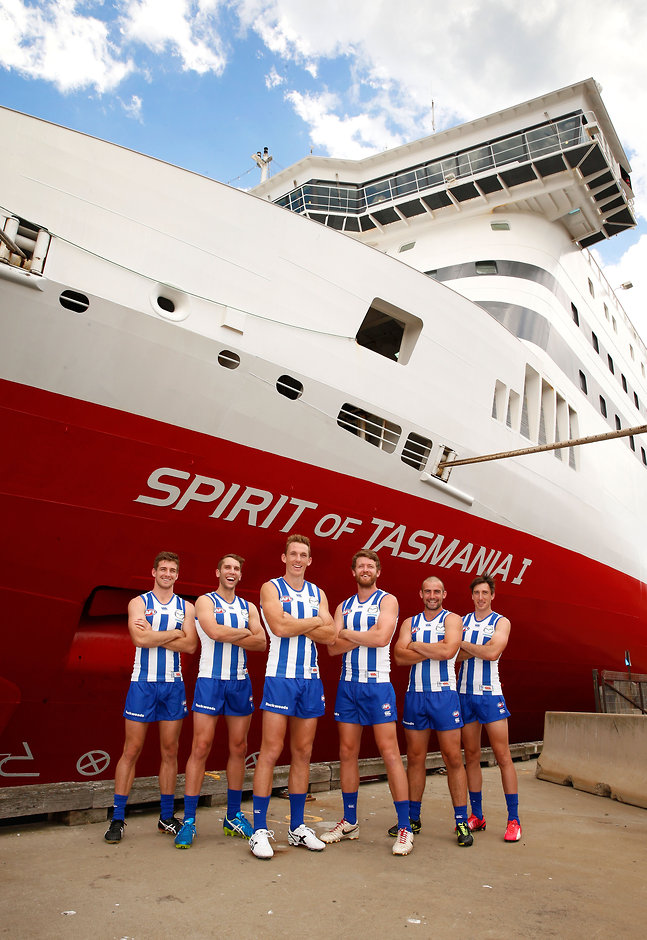 NORTH Melbourne has emerged as the frontrunner to establish a club-based AFL academy in Tasmania that would strengthen its toehold in the state.
Hawthorn, who has established a strong presence in Tasmania since playing its first home game in Launceston in 2001, has also been seen as a logical contender but there is a local preference for one club to manage the initiative.
Granting the Kangaroos the ability to brand the 'next generation' academy throughout Tasmania would lift their profile in the state as they attempt to build a supporter base in the state.
The AFL announced the allocation of academy zones in Victoria and the Northern Territory in early February but delayed an announcement on which clubs would be invited to establish an academy in Tasmania.
The AFL appointed Western Bulldogs CEO Simon Garlick to review the AFL's strategy in Tasmania last year and he has prepared a report for consideration.
While a decision is yet to be made on how the investment in the state's academy is organised, AFL Tasmania CEO Scott Wade told AFL.com.au this week having one club running an academy in the state was its preferred position.
"We would love an AFL club branded academy and our strong preference would be one club," Wade said.
"The AFL Commission will determine what they want to do in Tasmania."
A meeting between the AFL and the state government is expected to take place next week.
AFL.com.au understands deliberation is still taking place as to what the best set-up might be and a view still exists that two clubs could run academies within the state.
Clubs not running academies can still run community programs within other club's regions.
Hawthorn has 10,000 members from Tasmania after working hard to establish itself in the community since it first played a game there in 2001.
The venture has been an incredible success for both the Hawks and football in Tasmania.
In 2015, Hawthorn extended the deal to play four home games and a NAB Challenge game in Launceston until 2021 and feels that it is the club that has made the running and taken the risk in Tasmania.
However, the decision to have North Melbourne play two games a year in Hobart has moved the focus with the AFL expressing a keenness for one team to play home games in Tasmania.
In the initial allocation of zones, North Melbourne received Melbourne and Wyndham local government areas whereas Hawthorn received the Eastern region, Gippsland and Katherine in the Northern Territory.
The objective of the academies is to attract boys and girls who are not currently playing football or are underrepresented in the AFL.
Wade said he was hopeful the state would not be split.
"We have enough difficulty as a state being divided. The last thing we need is the AFL splitting us in two," Wade said.