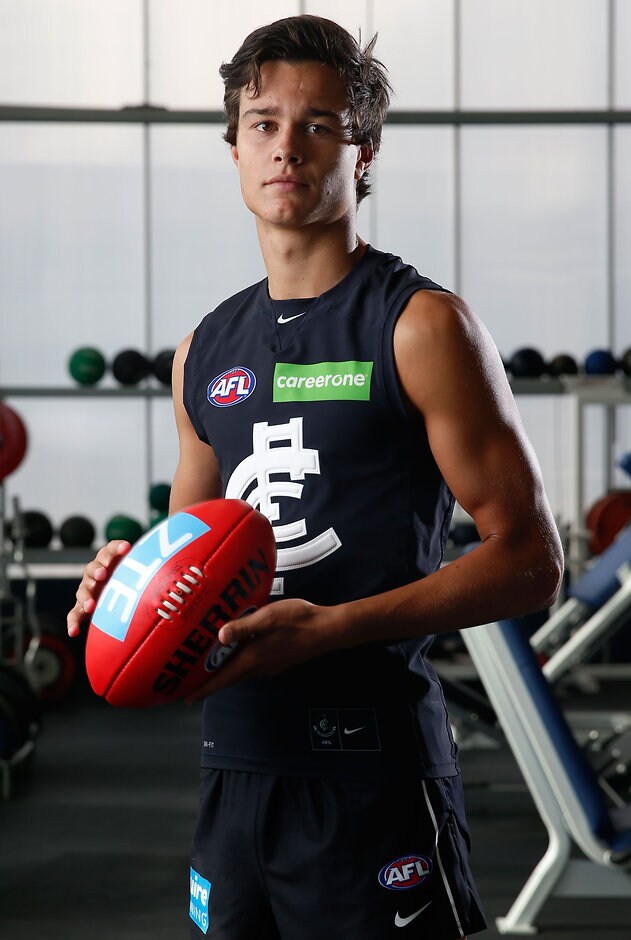 THE AFL will continue to discuss softening the father-son rules, but the League is unlikely to change the 100-game qualification for the 2016 NAB AFL Draft.
There was a push last year by some clubs to have the 100-game eligibility cut and the League considered the proposal as it introduced the new father-son and academy bidding system.
Some club personnel believed the threshold should return to 50 games – as it was before it was lifted to the current 100-game qualification – to offset the northern state clubs' access to academy talent.
Daicos jnr on the radar for 2016 draft
The suggestion was put to the League's player movement working party, consisting of a number of leading club list managers and AFL personnel, where the majority thought the 100-game mark should stay.
While a change in time for this year's draft has not been ruled out, it is understood not to be a priority for the League as it goes through a new phase of establishing multicultural and indigenous zones for clubs.
Another suggestion floated is that rather than reaching a games mark to be eligible for father-son access, a player would only need to be on a list for a certain amount of years to qualify.
The player movement advisory group is due to meet again this week.
The father-son rule has been subject to numerous alterations since it was first introduced in 1950, with last year's live bidding during the draft perhaps the most significant change.
By adding a points value to selections in the draft, the League hoped to make clubs pay closer to market value for top-end prospects available as father-sons or academy products.
The AFL wants to retain the romanticism of the father-son rule but believed there were too many holes in the previous bidding system where a club only needed to use its next selection to match a rival bid.
Bailey Rice (St Kilda) and Jack Silvagni (Carlton) were the only father-sons to join their nominated clubs at last year's national draft, with the Sydney Swans choosing not to match the Western Bulldogs' bid on father-son pick Josh Dunkley.
Jake Waterman and Zane Sumich (West Coast), Callum Brown and Josh Daicos (Collingwood), and Ben Jarman (Adelaide/Hawthorn) are among the eligible father-son picks this year.