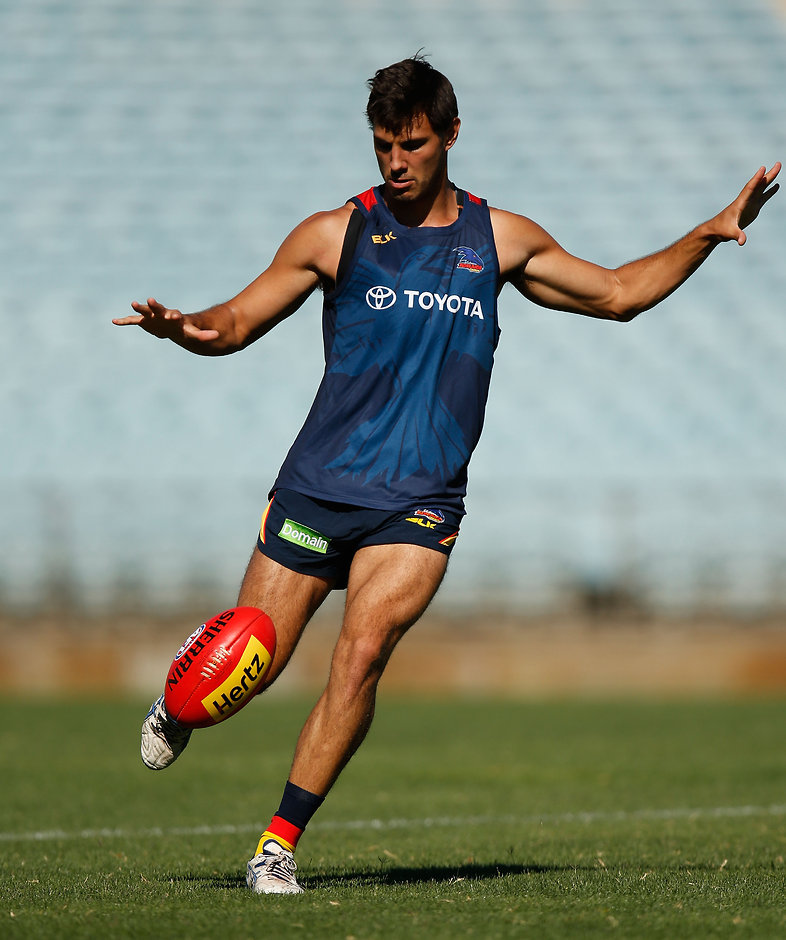 RECRUIT Troy Menzel has bluntly been told by Adelaide coach Don Pyke to earn a spot in the Crows' best side.
The ex-Carlton forward is in the selection frame to debut for the Crows in a pre-season game against Fremantle on Sunday, after being overlooked for Adelaide's initial practice game.
"Last week, we felt in picking the team that he wasn't in the top 26 to play," Pyke told reporters on Thursday.
Menzel has been named in Adelaide's 29-player squad to face Fremantle in Mt Barker in WA on Sunday but had yet to be declared a certain starter.
"He has done a mountain of work (and) continues to," Pyke said.
"If he gets his opportunity this week I'm sure he'll be as keen as anyone to put that work into practice in a game.
"Again, it's about earning a spot.
"I said to Troy when he came here, his talent is undoubted. It's really about how hard he is prepared to work.
"And he has done the work so if he gets an opportunity on Sunday, it will be really exciting to see what he can bring."
The Crows have rested a senior core including captain Taylor Walker, Eddie Betts, Scott Thompson, Sam Jacobs and Daniel Talia.
Jacobs' withdrawal leaves Adelaide with ruck novices Harry Dear and Reilly O'Brien to confront Fremantle's Aaron Sandilands.
Sandilands was suspended for one match – the premiership season opener – after colliding with Richmond's Ben Griffiths last weekend at a ruck contest when the Tiger competed as third man into the ruck duel.
Pyke was coy on whether the Crows would deploy the 'third-man up' tactic against Sandilands.
"We'll see," he said.
"Clearly it's a big challenge ... there's different strategies we can apply – one might be third-man up.
"Depending on your view, it can have a positive impact on you or a negative impact – sometimes third-man up doesn't create as much as it seems to.
"It's one of those things that can be distractionary for people around it. Generally if you have got third-man up you have got one less on the ground as well, so it's a matter of how it operates for your team and how good you are at using it."