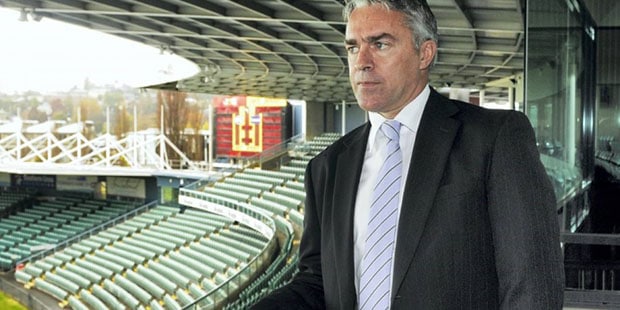 AFL TASMANIA CEO Scott Wade has resigned after 16 years as the state's chief football administrator.
Wade's resignation follows the recent departures of two other senior Tasmanian football executives, with Tasmanian State League general manager Shaun Young and Tasmanian Football Council general manger Barry Gibson announcing their respective departures in January.
The AFL has also recently completely completed a review into Tasmanian football, the recommendations of which Wade had started to implement.
Under Wade's leadership since late 1999, the Tasmanian Football Council was established, AFL matches were introduced in Launceston and Hobart (seven games will be played in the state in 2016) and the Tasmanian State League was established.
AFL game and market development manager Simon Lethlean said Wade had always been committed to the long-term development of Tasmanian football at all levels.
"Under Scott's leadership, AFL Tasmania has successfully transitioned from being governed by an independent board to becoming a wholly owned subsidiary of the AFL," Lethlean said.
Wade's final day at AFL Tasmania will be on March 11.
The outgoing CEO said he would step down from his role proud of his achievements and confident in the future direction of Tasmanian football.
"Moving forward I have every confidence that the AFL's investment and support for football in Tasmania will ensure our game continues to grow and prosper," Wade said.
Lethlean said the AFL would now begin a search for Wade's successor and look to fill the vacated general manager roles at the Tasmanian State League and Tasmanian Football Council.