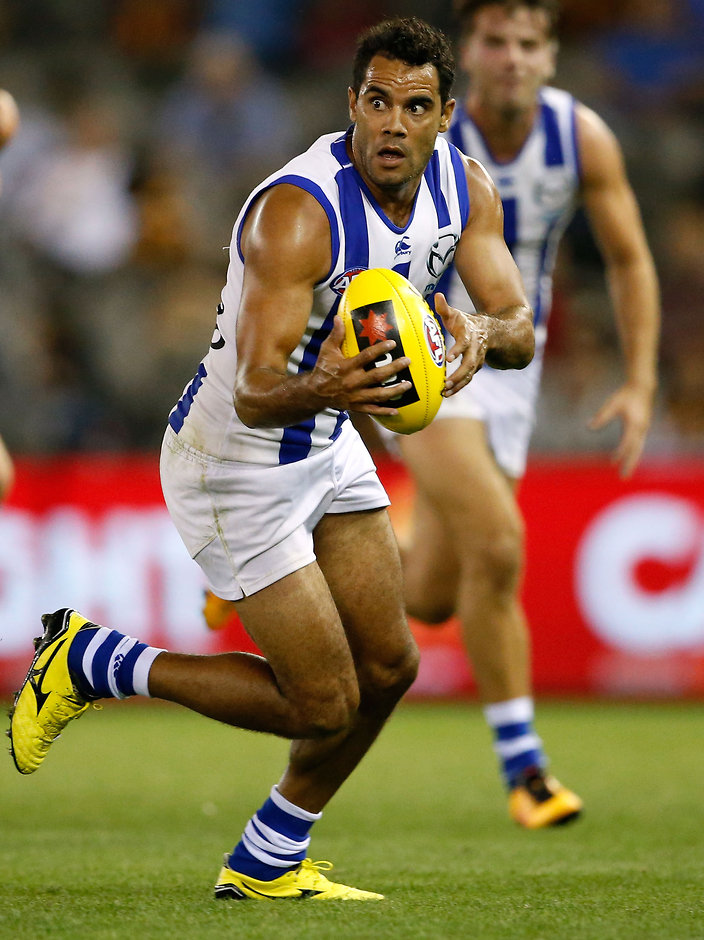 We've got all the information we need now for round one
North coach Brad Scott
BRAD Scott acknowledges his team has got work to do before round one after a sloppy second-half performance against Hawthorn on Saturday night at Etihad Stadium, but says North Melbourne got what it needed out of the NAB Challenge.
North led Hawthorn by seven points at half-time before being outscored 11 goals – including two supergoals – to four in the second half at Etihad Stadium, ultimately going down by 45 points.
Most concerningly for Scott, 88 of the Hawks' 125 points came from North turnovers, many of them in the defensive half.
Scott said his team's skill execution and decision-making had been unacceptable, but was confident those areas could be addressed before the Roos' round one clash against Adelaide in two weeks' time.
Click here for full match coverage and stats
"We'll have a good look at the reasons why but I know that you don't lose your skill level from one week to the next," Scott said.
"For us, it was primarily about what we wanted to do and (there was) very little response to what was happening negatively.
"We came here for a really good hit-out against the best team in the comp, a really good conditioning exercise under the full 90 interchange cap and we only played four on the bench, as Hawthorn did.
"Injury wise, I think we're OK.
"You probably just look where you can improve and there are some areas, but other than that we move on pretty quickly."
Scott said North's coaching staff had not worried too much about stopping the Hawks' run-on in the second half, with their focus more on trialling some different systems and match-ups ahead of round one.
Despite the ease of the Hawks' win, Scott said the loss had not created any additional round one selection dilemmas.
"We've got all the information we need now for round one," he said.
"We've now got a really balanced amount of game time into our whole list.
"The guys who were a little bit underdone got a lot more footy. (Lachlan) Hansen, for example, had his first real full game. He played a lot of footy last week but we played him in a slightly different role.
"We got to look at most of our list over the NAB Challenge, which is what we were after."
North ruckman Todd Goldstein received treatment on the boundary line to his lower right leg during the second quarter of Saturday night's game, but returned to the ground shortly after and played out the remainder of the match.
Scott said the 2015 All Australian ruckman had finished the game without any injury concerns.
"We wouldn't be taking any risks with 'Goldy' if there was any doubt," Scott said.
"If he did (get a knock to the leg) it was so insignificant that [the medical staff] didn't even tell me."