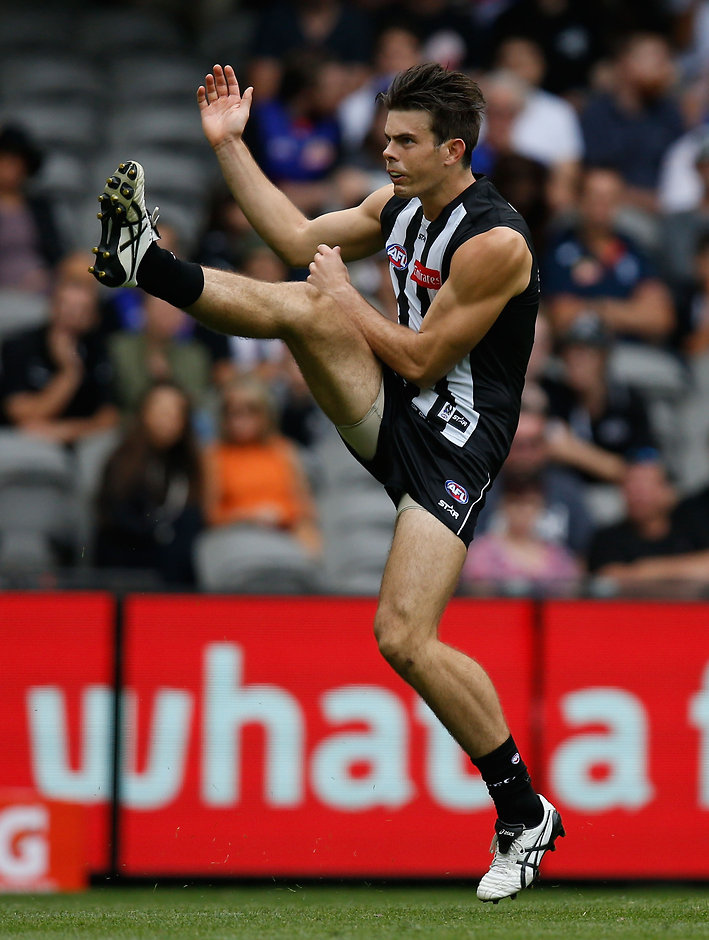 COLLINGWOOD forward Corey Gault is set to be rewarded for his impressive pre-season by being upgraded to the senior list.
Gault has been a strong performer throughout the the NAB Challenge series for the Pies and The Age reports the club will this week elevate him to its senior list.
The Pies are likely to be able to elevate another rookie throughout the year as defender Matthew Scharenberg is moved onto the long-term injury list.
The club's football boss, Neil Balme, said the Pies would formally promote Gault early in the week, giving him a chance to line up in round one for the Pies.
"We will confirm it Monday morning but 'Gaulty' is a bit of a no-brainer really. We have not picked the side for round one, but he has not done anything wrong so far, played well in each of the games and looks comfortable at the level," Balme said.
Gault has played four games for the Pies, including three last year. The 23-year-old made his debut in 2014.