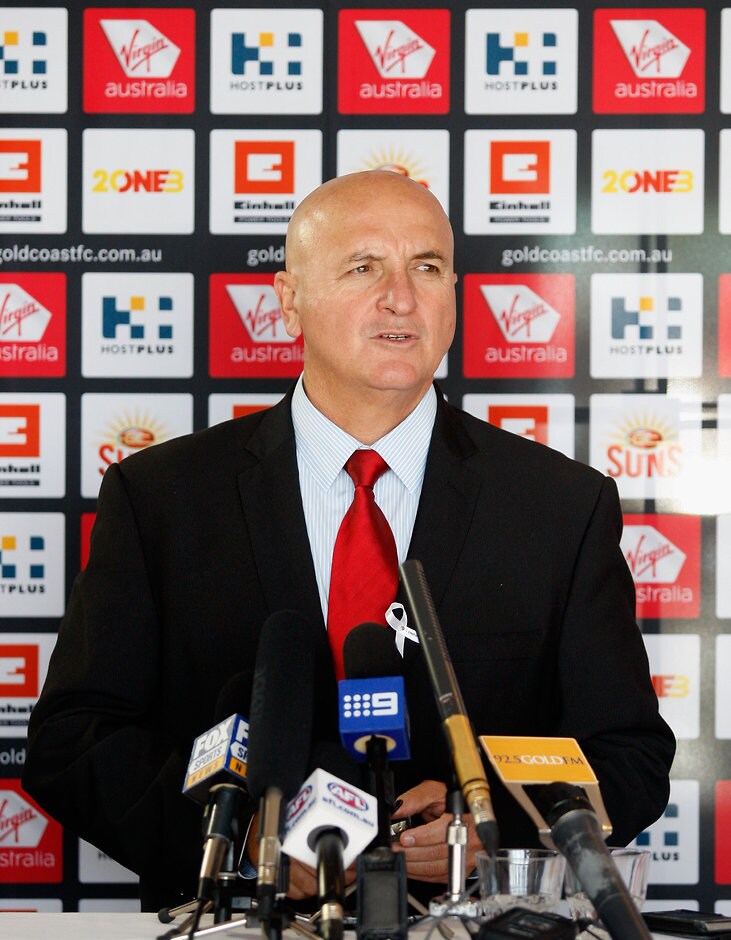 CLUBS have told the AFL that players should face greater consequences if their actions bring a club into disrepute in a manner that could potentially put sponsor relationships at risk.

Departing Gold Coast chairman John Witheriff is understood to have raised the subject near the end of the CEO and President's meeting on Thursday ahead of the AFL's season launch.

While he made no reference to his club specifically he is understood to have expressed a general concern that a player's actions could jeopardise relationships with sponsors.

Under current circumstances the club has very little immediate recourse against the player with only a maximum fine of $5000 and a suspension available.
Clubs also remain unaware if a player records a positive test to illicit drugs only once. Under the revised illicit drugs policy introduced in October, clubs are given an indication of the amount of players at their club recording positive hair tests although players remain anonymous.
Witheriff's comments are believed to have received support with clubs concerned they are vulnerable to negative media coverage if an individual steps out of line even if that individual's actions are not representative of their club's culture.

The Suns faced significant pressure last season after photos of their midfielder Harley Bennell snorting a white powder in 2012 were published on the front page of a newspaper.

The club has gone to great lengths since to prove its overall culture was strong and responsible and embark on 2016 with a positive outlook.

In the past clubs have lost sponsorship to bodies such as the TAC when a player has been apprehended for drink driving with one president believed to have reminded the meeting of the sponsorship dollars potentially lost to the game because of the actions of a few players.

Meanwhile the AFL briefed clubs on the process it was following in distributing revenue from the record broadcast agreement.

Clubs were told the AFL would be able to provide a clearer picture on the investment plan in May with healthy clubs, well-paid players, sustainable community clubs, new fan growth, competition assets and infrastructure, and the AFL competition where money will be poured.

The AFL also had a preliminary meeting with the AFLPA last week to set the agenda for negotiations with clubs informed the Players' Association remain keen for the total player payments to be based on a percentage of revenue.