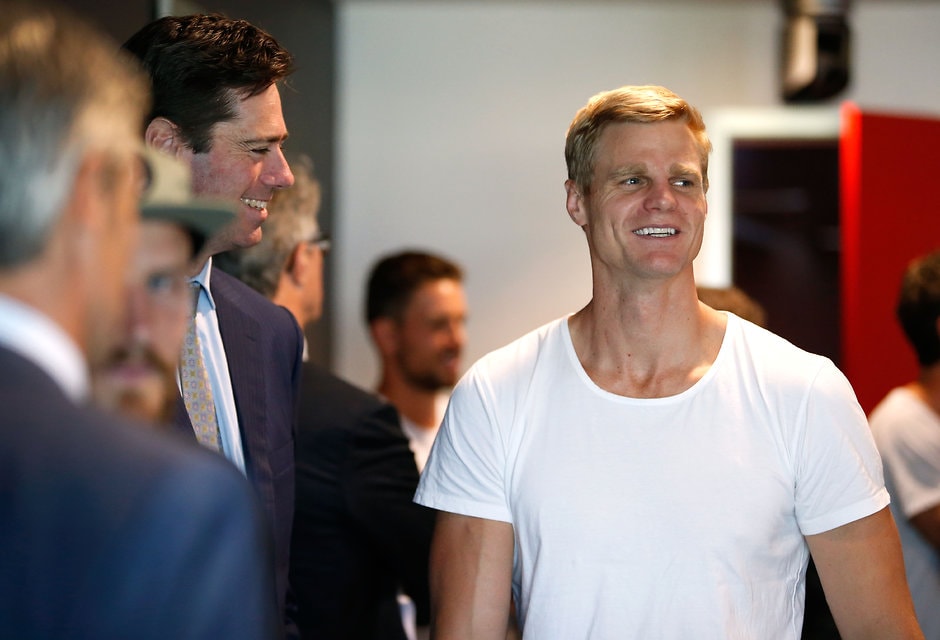 If it dropped down to six years, it would give guys who are 23 and 24 the chance to move clubs. It's about the right time
Scott Pendlebury
CLUB captains have largely thrown their support behind the AFL Players' Association's push to reduce free agency's minimum qualification period from eight years to six, but St Kilda captain Nick Riewoldt is a dissenting voice.
When free agency was introduced in 2012, it was agreed that the initial model would be reviewed when the AFL and AFLPA commence negotiations on a post-2016 collective bargaining agreement later this year.
Under this model, out-of-contract players become free agents after a minimum of eight years' service at the one club, while any player who is initially classified as a restricted free agent (among the top 25 per cent of salary earners at his club) becomes eligible for unrestricted free agency after 10 years' service.
The AFLPA has already signalled it will, among other things, seek to reduce these minimum service periods to six and eight years in its CBA negotiations with the AFL.
AFL.com.au spoke to most of the club captains on Thursday and nearly all backed the AFLPA's push to widen free agency's scope.
"We don't get a choice of what club we get to play for when we're drafted and for guys who might want to go back home and who are restricted it makes it pretty hard," Port Adelaide captain Travis Boak said at the AFL Captains' Day.
"It is up to each club to build a strong culture and group. We think we're in a pretty good place (at Port Adelaide) as we've kept most of our players.
"But the player should have a decision as to whether he wants to move back home or stay."
Some clubs have expressed concerns that a six-year qualification period would give them an insufficient return on draftees, especially key-position players and ruckmen who might take up considerable development resources but only start playing regular senior games from, say, their fourth season or later.
Carlton skipper Marc Murphy said after six years players had generally repaid their clubs for taking a chance on them in the national, pre-season or rookie draft.
Collingwood's Scott Pendlebury agreed that six years was sufficient service – "it's a long time" – saying that players who were unhappy with where their careers were heading would have a better chance of turning things around under the AFLPA's proposed new free agency rules.
"If it dropped down to six years, it would give guys who are 23 and 24 the chance to move clubs. It's about the right time," Pendlebury said.
"Some guys might be flying at that stage and be happy with their careers, but others might be stagnating a bit.
"It gives those players the option of moving then. It gives them a bit more flexibility to take control of their own careers.
"The more players can understand they have that flexibility in their careers it gives them more even balance."
Both Murphy and Pendlebury noted that clubs with strong cultures generally did not lose players to free agency, a point stressed by most of the captains we spoke to.
"There are very few players who actually leave through free agency, most players (eligible for free agency) are getting signed up on longer-term deals," North Melbourne captain Andrew Swallow said.
Last season, just four players changed clubs as free agents – Scott Selwood, Matthew Leuenberger, Matt Suckling and Dawson Simpson (this does not include delisted free agents and players such as Patrick Dangerfield who were eligible for free agency but moved clubs via trades).
Nonetheless, Riewoldt felt there was no need to reduce the existing qualification periods.
"I think you need to earn your stripes a little bit, so I'm pretty happy with where it sits at the moment," the long-serving St Kilda captain said.