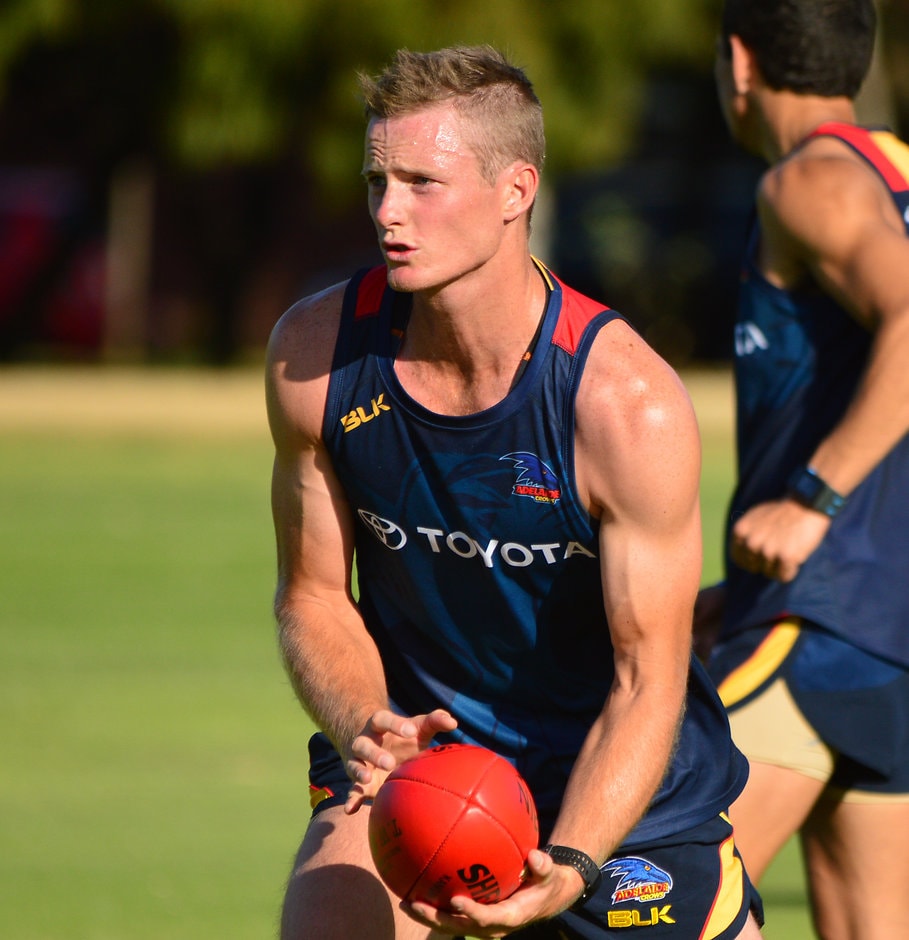 FORMER first-class cricketer Alex Keath could be playing in the SANFL in less than two months after telling Adelaide he intends to pursue an AFL career in 2016.
The talented cricketer officially informed the club of his intention to take up his place on the list about three weeks ago and is beginning a gradual build-up to be ready to play.
The Crows placed the 24-year-old on the rookie list as a category B rookie in October last year, but were prepared to wait for him to decide if he wanted to continue his cricket career beyond this summer or have a crack at the AFL.
He has been going through an education phase with the Crows during the summer while fulfilling his cricket requirements.
Adelaide list manager David Noble said the possibilities were exciting for both Keath and the Crows, but both parties had realistic expectations.
"We're just happy for him to get back in and play some footy that will just take care of itself when he gets out and he gets a few of the cobwebs out, and gets comfortable with the style of play and the tempo," Noble said.
Gold Coast listed Keath as a 17-year-old in 2010 despite the Shepparton-raised youngster not making a firm commitment between football and cricket.
He eventually chose cricket, signing a three-year deal with Cricket Victoria in 2010, but the all-rounder was not able to cement a spot in the Victorian team.
He played seven first class games averaging 17 with the bat and 18 with the ball, and played five T20 games with the Melbourne Stars before joining the Adelaide Strikers in 2016.
The Crows also have former basketballer Hugh Greenwood on their list as a category B rookie.
Keath's new coach at Adelaide, Don Pyke, was an excellent junior cricketer, representing the ACT before joining West Coast, where he played in two premierships in 1992 and 1994.
Noble said the club was pleased with how Keath had managed the transition.
"The timing was exactly as we thought [it would be], and now we have got him in a program where he probably needs to do a bit of groundwork in his preparation to play football." Noble said.