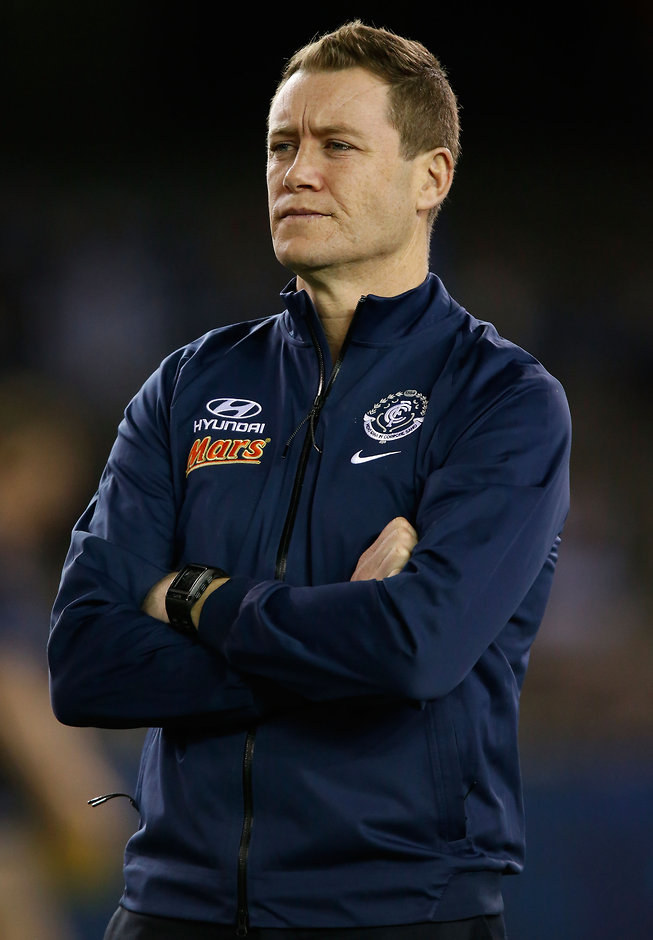 CARLTON assistant John Barker has taken his coaching education to the Socceroos, spending the Easter weekend with national coach Ange Postecoglou during the World Cup qualifiers.
Postecoglou has ties to the Blues as a lifetime fan and consultant, and allowed Barker into the Socceroos inner sanctum for two days as part of the 41-year-old's professional development.
He flew to Sydney following the Blues' impressive round one performance against Richmond on Thursday night to join the Socceroos training camp and gain an insight into coaching at international level.
New coach Brendon Bolton has made a strong push for his assistants to develop themselves personally and professionally, a Carlton spokesperson said, with Barker utilising the club's strong ties with Postecoglou.
The Socceroos coach was a member of the Blues' coaching sub-committee that recommended Bolton's appointment, and he visited the club several times last season.
He is also a close friend of president Mark LoGiudice and has been involved in the AFL's Level Four coaching accreditation program, which Barker is expected to graduate this year.
After stepping in as Mick Malthouse's interim replacement last season, Barker applied for the senior job at Carlton but was overlooked for Bolton.
As well as completing the Level Four course, he took part in a study tour organised by the AFL Coaches Association last year that visited English Premier League clubs Chelsea and Tottenham Hotspur.