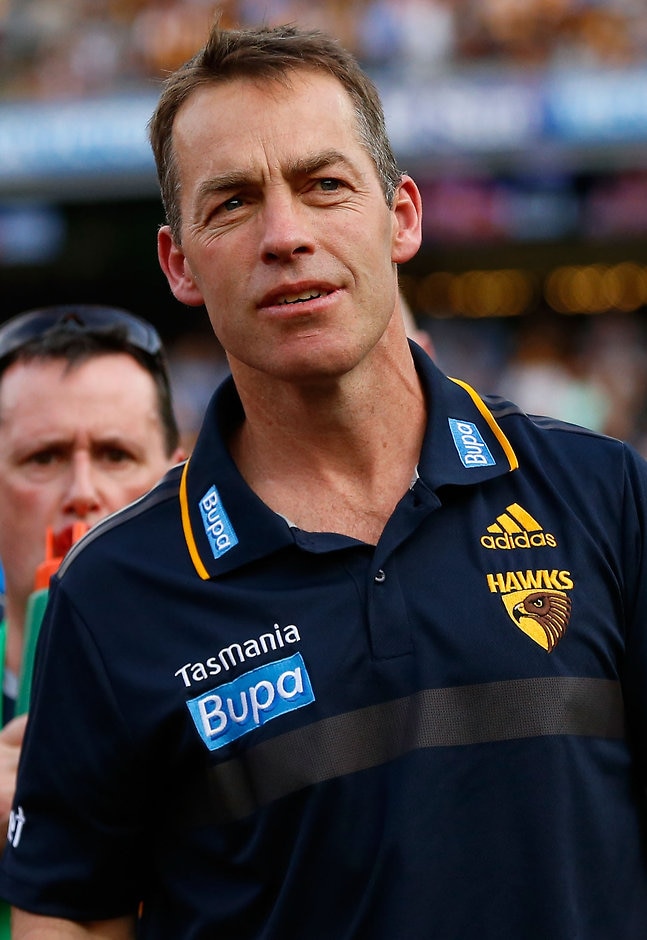 HAWTHORN coach Alastair Clarkson has cast aside any doubt about his future by signing a three-year contract extension with the club on Friday.
The Hawks confirmed the four-time premiership coach would lead the club until at least the end of 2019 with the agreement.
Clarkson said earlier this week he had a verbal "commitment" with the club for a contract beyond 2016, having confirmed in February he was set to agree to the new three-year term.
But it has only been officially announced by the club less than an hour before the Hawks take on Adelaide at the MCG in their Friday night clash.
Clarkson said the delay in the contract being ticked off rested with him.
"It's all because of me, not anyone else," the 47-year-old said this week.
"I can't even remember if I signed the last contract; what I have done is make a commitment to the club and I don't back away from commitments."
Clarkson has been central to the Hawks' era of success, having taken over the struggling club in 2005. The new deal with the club will extend his tenure to 15 seasons.
It will also see him pass John Kennedy Snr as the club's longest serving coach, Kennedy having led the Hawks to 299 games. Clarkson will coach his 264th game for the Hawks against the Crows.
Hawthorn chief executive Stuart Fox said the club had agreed to terms with Clarkson "six or eight weeks ago".
"He's signed his contract and it's all done," Fox told 3AW on Friday.
"'Clarko' was always staying at the club. As I said, we agreed to terms two months ago, and once we agreed there was some minor little details that both parties had to tidy up.
"That was done and now it's done."

Clarkson has made a habit of holding up cups at Hawthorn. Picture: AFL Media