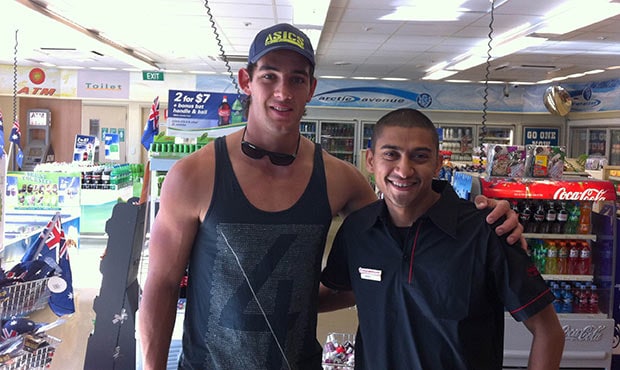 I AM originally from India and I'd like to share my journey to how I became a Crows and footy fanatic.
I came to Australia in 2006 as an international business student and lived in Adelaide. I used to work at West Lakes shopping centre, next to AAMI Stadium, where the Crows used to play. On weekends, I'd notice big crowds going to the stadium across the road. I'd hear loud roars and wonder, 'What's happening there?'
In India, cricket is everything and I wasn't aware of too many other sports, particularly the AFL. But I was fascinated and wanted to learn more. On my lunch breaks, I'd sit in front of the TV in the shopping centre, trying to figure out what was happening. This became a routine and I soon started developing an idea of how the game was played.
I quickly started learning the players' names and a bit more about the team wearing red, blue and yellow, and its rival club, Port Adelaide.
By 2009, I had officially become a Crows supporter, following the club and players closely and talking about footy with work colleagues and friends. Young Taylor Walker, the player in No.13, quickly became my favourite player.
I was at work one day at a service station when 'Tex' drove in to get some petrol. When he came in to pay, I introduced myself and told him about my interest in footy. He wanted to know whether I was a club member. I joined the next day and started regularly attending games.
I vividly remember my first game at AAMI Stadium. I was really nervous, knowing I was probably one of only a few Indians in the crowd. For all I knew, I might have been the only Indian there. I was worried whether people would accept me. But people were so friendly and made me feel comfortable. That was one of the best experiences of my life.
Today, I can proudly say I'm one of the club's most passionate supporters. I know the club song by heart and sing it loud and proud. The Showdowns against Port are my favourite games and I always look forward to them.
I'm a proud ambassador of this game in my Indian community and I have motivated so many people to follow footy.
I want to thank Adelaide Football Club, the AFL and Australian people for embracing me and allowing so many others like to feel welcome and enjoy the game.
Go Crows!