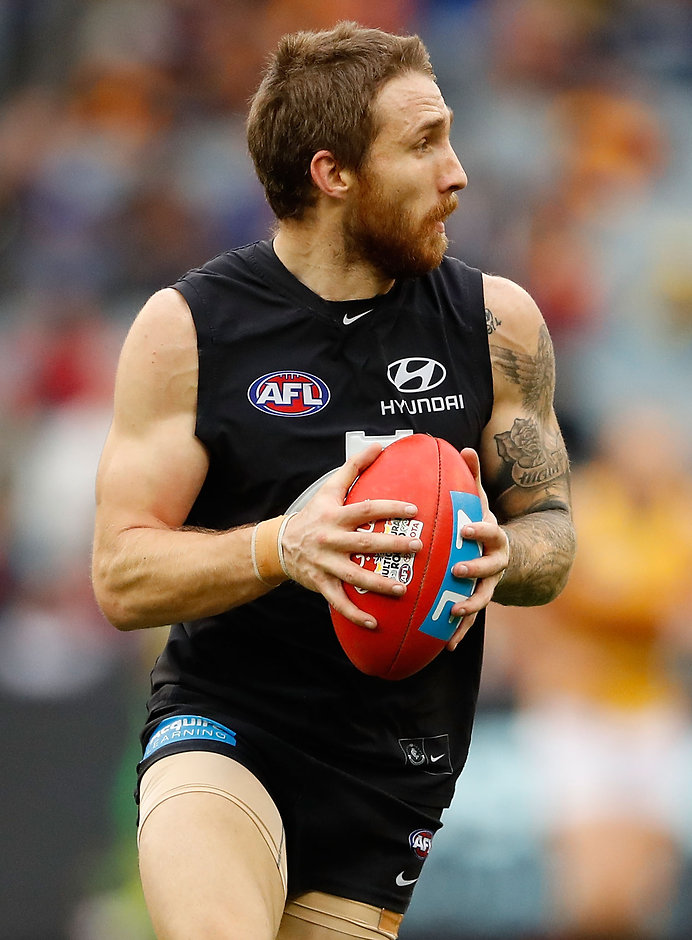 TRYING to replace Geelong champion Corey Enright would be a futile task according to the Cats' new recruit, former Carlton defender Zach Tuohy.
While both are consistent defenders who have excelled wearing a number in the 40s on their back, any comparison is odious.
"He's a legend of the club and a legend of the game and it is great that he is still around," Tuohy said.
"I'll latch on to him and try to learn as much as I can.
"I don't think too many people can replace Corey Enright."
The retired champion will still be involved at the club as a development coach.
Tuohy is smart enough to embark on a new chapter after 120 games with Carlton without making any grand statements.
All he wants as the new guy at 26 years of age is to be a contributor in a strong team at a good club.
The Cats know what they are getting, with his run, competitiveness and penetrating kicking out of defence an asset.
There are no tricks or big promises from the former Blue.
"As long as I can play some consistent football doing what I have been doing," Tuohy said.
His former teammate at Carlton Lachie Henderson, who joined Geelong last year, was an ambassador for the new environment once a trade looked possible.
With all the information at hand, Tuohy saw the opportunity as too good to pass up.
He was in Ireland when the trade went through, his family and friends smart enough to immediately hit him up for $1500 worth of new Geelong gear so they could show their support.
The colours might be the same but the number is likely to be different with Tuohy expecting to move on from the No.42 that he wore at Carlton.
The way he sees it, a new chapter in his career requires a new number on his back.
He enjoyed Carlton and thinks the club is now on the right track but he hopes to have success with the Cats before his AFL journey ends.
"I just want to get going now," Tuohy said.