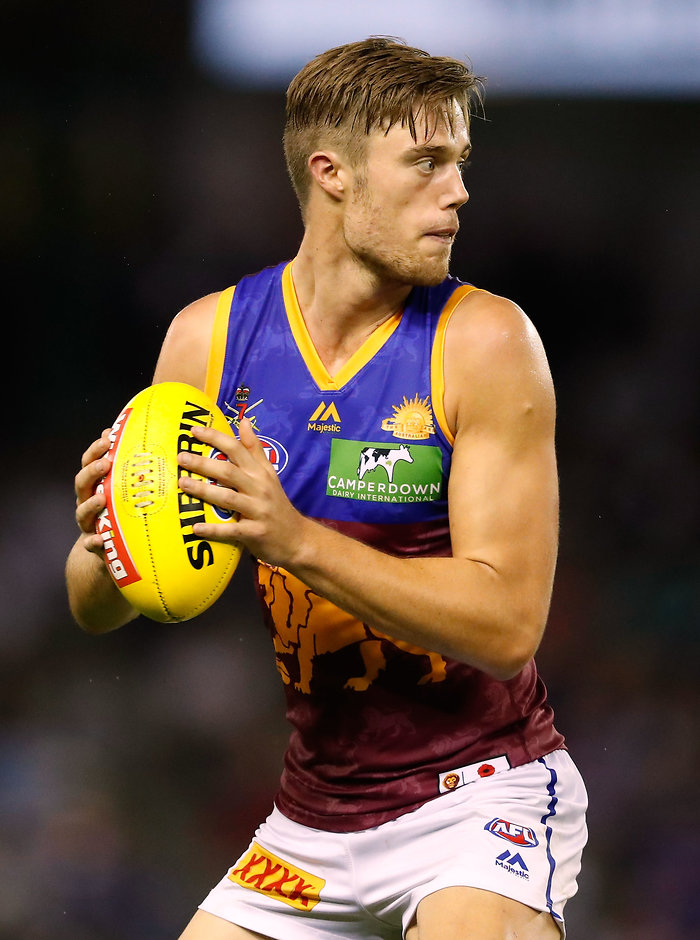 To be thinking about your future two years into a start at a new place ... is borderline ridiculous
Chris Fagan
BRISBANE Lions coach Chris Fagan says first-round draft picks should sign initial contracts of up to four years, describing the current model as "borderline ridiculous".
Fagan was speaking in relation to second-year Lions forward Josh Schache, who is out of contract at season's end and weighing up a possible return to Victoria.
Players currently sign two-year contracts when drafted.
"I particularly think for first-round draft picks, it should be three to four years at least before they can consider moving somewhere else, unless there's some extenuating circumstances," Fagan said.
"Clubs invest a lot in those first-round picks, and if you've got the opportunity to keep them for longer, guaranteed, from a club perspective, that would be fantastic.
"To be thinking about your future two years into a start at a new place and whether you want to go somewhere else is borderline ridiculous."
A number of Victorian clubs have been linked to Schache, including Collingwood and Richmond.
The key forward has been dropped for Saturday night's match against Adelaide at the Gabba after struggling for most of his six matches this season.
Fagan said he was unsure whether the speculation around Schache's playing future was weighing on the mind of the 19-year-old.
"As coach I just coach him, and don't go into those areas with him unless he wants to raise it with me, and he hasn't.
"As a 19-year-old boy, if they are the things he's thinking about, that must be tough.
"What I do know is in Josh's time at the club he's been coached well, managed well off the field in terms of welfare, and I think the club's done everything they can to make this a good place for him to be, and that is the only bit we can control."