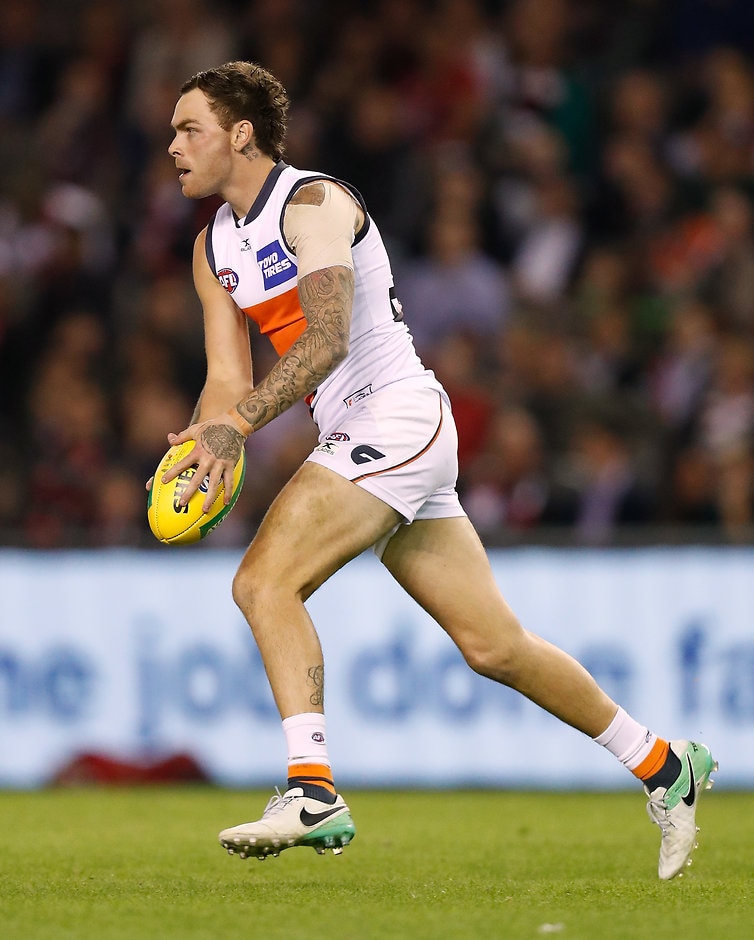 We performed badly for one quarter and you can't do that against any side, let alone in a final against Adelaide
Nathan Wilson
CONTRACTED Greater Western Sydney defender Nathan Wilson has brushed off talk of a move back to his home state to play with Fremantle at the end of the year.
Wilson's current deal with the Giants doesn't run out for another season but it hasn't stopped the 24-year-old's name being mentioned in trade chatter ahead of this year's finals series.
There's little doubt the gifted defender with one of the best kicks in the game would be an attractive proposition for the Dockers, and the fact that Wilson and his partner Stevie are expecting their first child in the off-season has only added to speculation of a move back to WA.
But in the lead-up to Saturday night's cutthroat clash with West Coast at Spotless Stadium, Wilson told AFL.com.au that he had no interest in the rumours.
"I've seen a little bit of media about it but I haven't thought about it at all, I'm just focused on the finals and more importantly, playing the Eagles this week," he said.
"The club has been great too, they've just told me to not worry about things like that and concentrate on my footy."
The Giants have raked through a brutal review of last week's disappointing loss to Adelaide, but while the critics have gone about hunting the players and coach Leon Cameron, Wilson said there'd been no implosion since Thursday's defeat.
"There's no panic at all," he said.
"We performed badly for one quarter and you can't do that against any side, let alone in a final against Adelaide, but that's why we worked hard to get the double chance.
"Back at Spotless Stadium this week in front of our fans we know we can turn things around."
Adelaide were the highest scoring team in the League this season, averaging almost 110 points per game, but while they comfortably took care of GWS, the visitors did limit the high-flying Crows to 84 points for the night.
Wilson said it was important that both he and his teammates look at the positives to come from the defeat, because they face another talented forward line led by dual Coleman medallist Josh Kennedy.
"It is tough when the ball is coming in pretty hot like it did against the Crows but we've just got to stick together," he said.
"Our first job is to defend, and that's what we have to do.
"We've spent plenty of time together as a group now, so we just have to trust each other and back ourselves.
"With guys like Kennedy and (Jack) Darling and (Mark) Lecras down there they have plenty of dangerous options, so we'll look at what we did in round 22 and concentrate on doing those things well again this week."
The Giants defeated the Eagles by 21 points at Spotless Stadium last month.