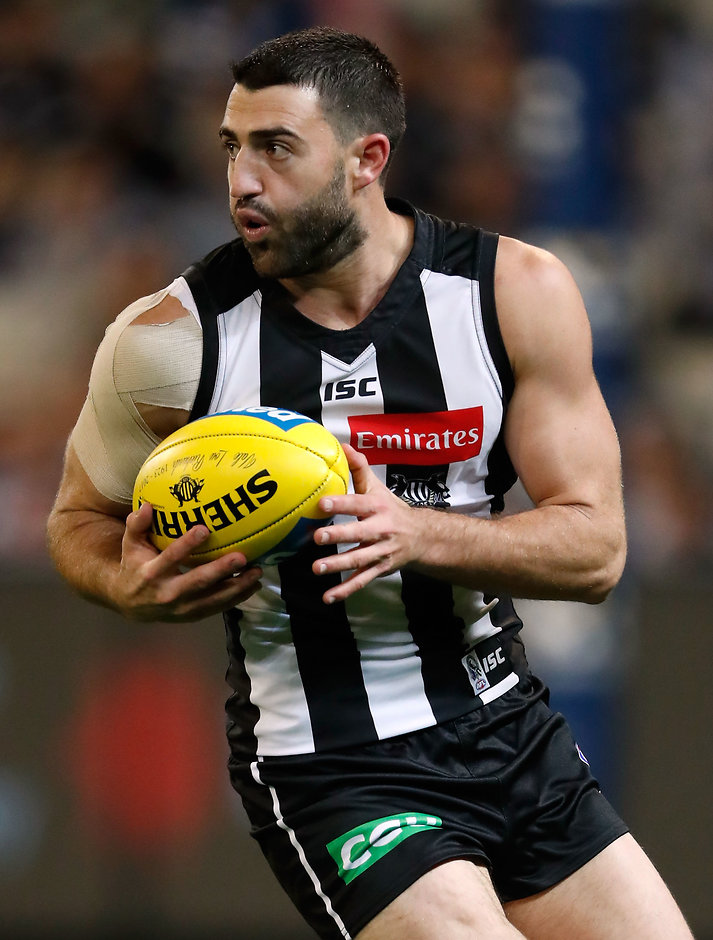 I'd walk out of the club, get into my car and then just cry all the way home and just fall in a heap. This probably went on for a few months
Alex Fasolo
CRYING in his car for 20 minutes after arriving at the football club each day was Collingwood forward Alex Fasolo's reality early in 2017 as he battled depression.
Fasolo has opened up about his mental health struggles in detail for the first time, saying he reached "a tipping point" towards the end of the pre-season.
"I'd wake up every morning, I'd set my alarm and I'd go, 'Oh, no'," Fasolo wrote on website playersvoice.com.au.
"I'd sit in my car and cry for about 20 minutes. Then I'd get up the courage and I'd drive into the club and I'd get to the car park, and then I'd sit in the car and cry for another 20 minutes.
"Then I'd walk into the club, look at the doors and just go, 'Yep!' – put on this big front.
"With my personality, I've always been the life of the party, I've always been the bloke that's created energy, and I kept feeling that I had to keep living up to that.
"I'd walk out of the club, get into my car and then just cry all the way home and just fall in a heap. This probably went on for a few months."
Fasolo took a break from football at the end of May to deal with his mental health, missing the round 11 clash with Fremantle but continuing to train and returning for the club's Queens Birthday clash against Melbourne.
Although he was able to play 19 games, he said he disengaged from people, couldn't concentrate and couldn't hold conversations.
He was able to "lock in" for two-and-a-half hours on game day and get through, but for two or three games in a row in the first half of the season, he would finish and "walk into the doctor's office, hide from everyone and just sit in the corner and just cry".
"That's when I thought, 'There's something definitely not right here', but again there was that attitude of just get on with it," he said.
"But after the Brisbane game (in round 10), I just went into the rooms and basically had a full panic attack and was almost hyperventilating just sitting there, for absolutely no apparent reason.
"That's when I thought, 'Something needs to be done here', and then we sat down and went through a bit of a game-plan. And ever since then I've had weekly therapy, and I've been on medication, and it's really helping."
Fasolo said he had some "really dark times" where he though about death a lot as an "escape fantasy".
But he felt strong enough to recognise there was a problem and deal with it.
"I'm OK. I'm gaining more and more knowledge around what I'm going through, and I'm going to take this time and the off-season to really put some structures in place," he said.
"I don't want to spiral to the point I got to at the start and middle of this year, but I think just the fact that I know what I'm dealing with is really helping."
Anyone seeking counselling or help with mental health issues can contact www.beyondblue.org.au or call 1300 224 636