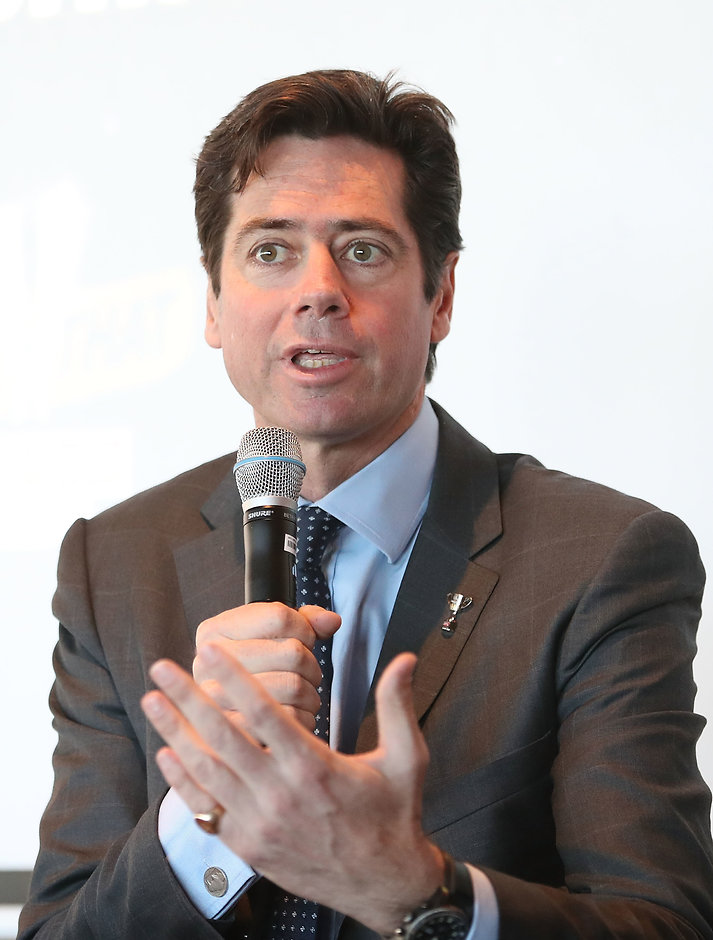 AFL CHIEF executive Gillon McLachlan has refuted accusations of political "grandstanding" after the League pledged its support of marriage equality earlier this week.
Footy Show co-host Sam Newman accused the AFL of being "political whores" and telling people how to vote after the sporting body on Wednesday temporarily changed the logo at its Melbourne headquarters to "Yes" in support of marriage equality.
"You are nothing more than obsequious, fawning, sycophantic political whores. You have no right to get involved in political messages," Newman said.
Newman's outburst came on the same day as the AFL's Docklands base was evacuated after a hoax threat.
McLachlan said the AFL was entitled to make a stand.
"The fact that some of my employees are not able to get married and others are, I think is discriminatory," he told 3AW on Friday.
"I don't believe we're grandstanding, I don't believe we're political whores."
Prime Minister Malcolm Turnbull said it was a matter for the AFL which causes it supports.
"I'm not going to tell the AFL or any other organisation how to run their affairs," Mr Turnbull told 3AW on Friday.
"The AFL has always had a very forward leaning approach on social issues, whether it's multiculturalism or reconciliation."