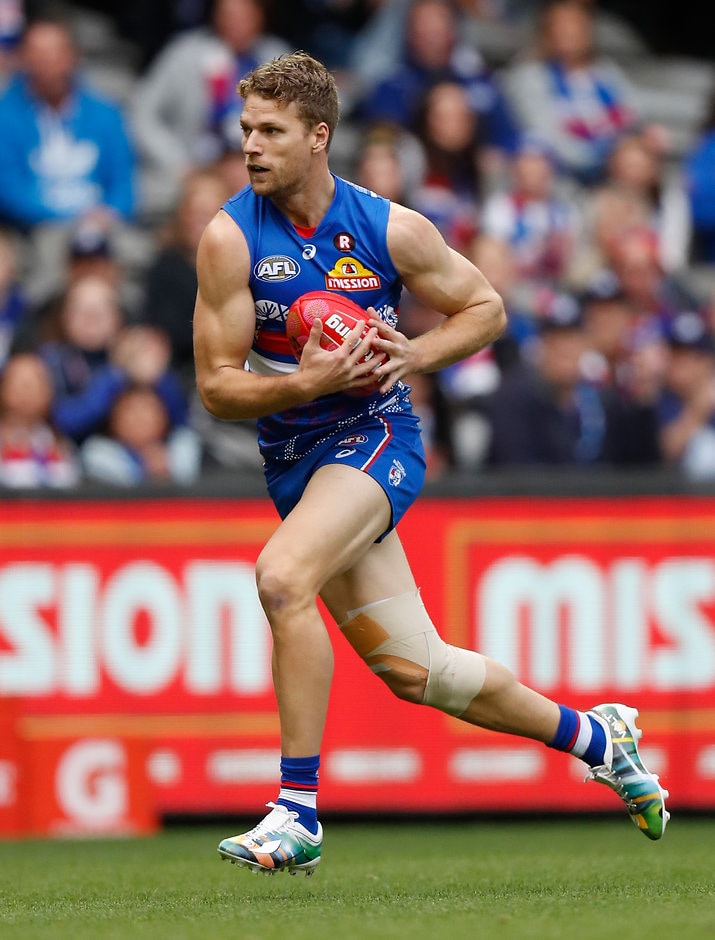 • All the latest trade and free agency news
• Indicative draft order: Keep up to date with all the picks
• Who's hanging up the boots? Keep track of 2017's retirements and delistings
ESSENDON remains confident of landing Western Bulldogs premiership player Jake Stringer despite having given up its No.11 selection to land Devon Smith from Greater Western Sydney.
In the first deal of the NAB AFL Trade Period, Essendon received Smith, pick No.24 and the Giants' second-round selection in 2018.
GWS acquired No.11 and the Bombers' third-round selection next year.
The Bulldogs have insisted on a high pick for Stringer, who at 23, has already made an All Australian team.
However, Essendon list manager Adrian Dodoro was optimistic the transaction could be made.
"We've given our strong indication to Jake that we'll do our best to get a deal done. There's a fair way to go during Trade Period and we think that we can land him," Dodoro said on Thursday.
As to how an agreement would be made, Dodoro indicated multiple trade chips would need to be conceded.
"It will have to be a combination of things," Dodoro said.
The Smith trade could help achieve that.
"We just wanted some further picks to try and get some other stuff happening later in the Trade Period, so I think it's a good deal for us," Dodoro said.
Meanwhile, the Bombers have a firm idea of what electrifying Gold Coast defender Adam Saad is worth.
"We definitely think that Adam's a second-round draft pick. We've been fair with that and I'm sure that we can come to some arrangement with the Gold Coast," Dodoro said.
Get the AFL Trader sent to your inbox
Every weekday evening during Trade Period we'll send you a bite-sized email wrap of the day's biggest trade stories.
We'll only tell you what you really need to know, plus exclusive insights and scoops from our Trade reporters.
Enter your email address here to get the AFL Trader in your inbox every weeknight:
Having trouble on the app? Click here to set up your subscription. You can always unsubscribe by following the link in the footer of AFL Trader emails.
Want more trade news?
• Dev off to the Dons as Giants secure top pick
• Done deal: Demons pull off Lever trade
• Rocky opens up on 'the worst time' in his career
• 'If Jake goes ... I assume it would help': Crameri