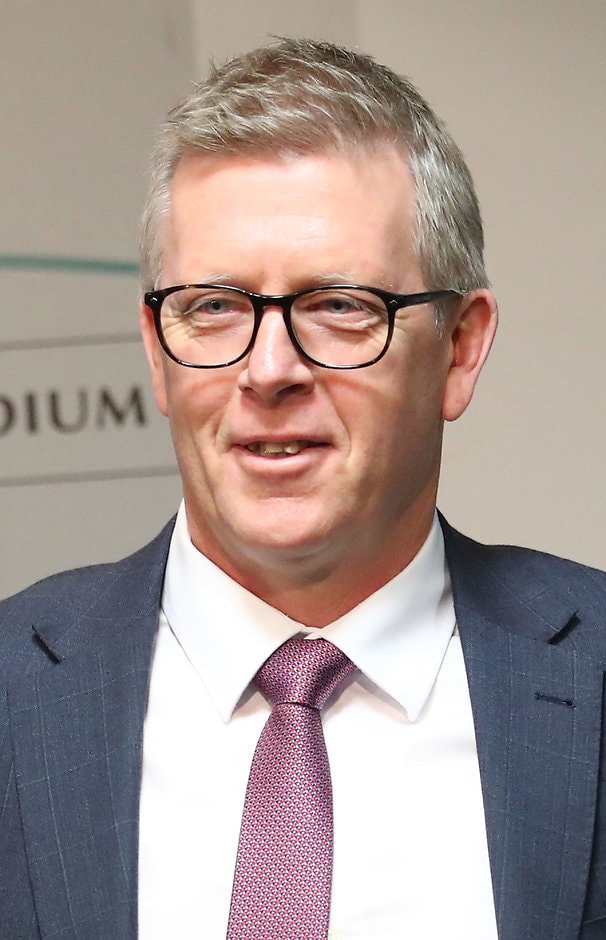 • Keep up with all the deals with the Trade Tracker
• All the latest trade and free agency news
• Indicative draft order: Keep up to date with all the picks
• Who's hanging up the boots? Keep track of 2017's retirements and delistings
NEW AFL football operations manager Steven Hocking has hinted at making a significant changes to the Match Review Panel for season 2018.
Hocking, the former Geelong footy manager who was appointed to the AFL executive in August, told NAB AFL Trade Radio that he had plenty of issues to work through in his new role, which he labeled "low-hanging fruit", and the biggest is the workings of the MRP.
The 52-year-old admitted that in his time at the Cats he found the MRP process occasionally difficult to understand, and he was looking to provide better transparency for clubs.
Hocking agreed that members of the MRP panel could meet on a Friday after a Thursday night fixture, or a Saturday following a Friday night game, to eliminate the waiting period for players cited.
"I'm hoping to take it (the MRP process) down a path that's very considered, it's consultative at the same time as well, but also expedite some of that decision-making," he said.
"There's a range of things that have changed about the game and what we need to understand is where the game has gotten to, and how do we change around that.
"Consistency in decision-making is really important in anything that we do.
"Clearly there has been enough conversations around it being held by a whole range of people, and rather than coming in and changing this, this and this, I want to consult with the clubs, and understand where they think it can improve."
Hocking said he would take a measured approach to his new role and planned to consult with clubs up until Christmas.
"I'm going to stay open-minded and make sure that the things we do need to address are in place before the season starts," he said.
"(Making) late calls on things becomes very difficult for clubs.
"They need to be planning for whatever changes that are coming and be ready for those, so they're well prepared leading into the season."
A self-confessed traditionalist who also likes to think of himself as "progressive", Hocking also detailed the other items on his agenda over the next two months.
Twilight Grand Final
"Where that tradition needs to remain, I'm more than happy to work through that, but where we can be progressive and advance the game, I certainly won't be sitting on my hands."
Wildcard weekend prior to finals
"That's certainly not something I've had a lot of time to think about, I've got plenty on my plate but I'm sure at the appropriate time I'll entertain that conversation."
Getting rid of the bounce
"If there are things that are obstacles in the pathways for umpires, both male and female, that needs to be considered, and there's also the (issue of) the look of the game."
Get the AFL Trader sent to your inbox
Every weekday evening during Trade Period we'll send you a bite-sized email wrap of the day's biggest trade stories.
We'll only tell you what you really need to know, plus exclusive insights and scoops from our Trade reporters.
Enter your email address here to get the AFL Trader in your inbox every weeknight:
Having trouble on the app? Click here to set up your subscription. You can always unsubscribe by following the link in the footer of AFL Trader emails.
Want more trade news?
• Could the Swallow brothers be reunited?
• Docker wants out: Classy mid requests trade
• UPDATE: Speedy Sun off to the Bombers
• Ablett homecoming 'not that close', say Cats