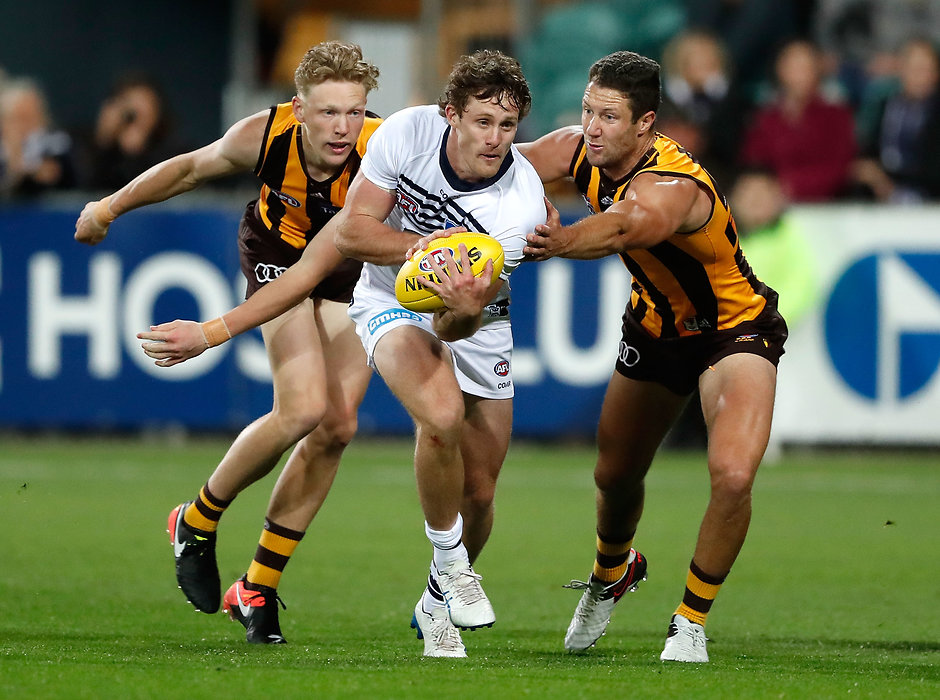 • Full 2018 fixture: Every club, every game
• Your club's fixture: The final verdict
• Tigers dominate prime time, surprise share for Blues

AFLX is coming, but chief executive Gillon McLachlan jokes he's not allowed to talk about it yet.
As the League unveiled its full fixture for 2018 there is one piece of the puzzle missing, what happens with the AFL's new experimental format?
Born out of an innovation project at AFL headquarters, and aimed at allowing a version of the code to be played in smaller spaces, the League had first considered trialing the concept with top tier clubs in back in September.
Now it's slated to fill the void left by reducing the JLT Community Series from four weeks down to three, with two games per club.
The theory is the AFL will trial its new format with a round-robin tournament on the weekend of February 17 and 18, but there are complexities officials are still working through.
"I'm sure we're going to do something in February but I'm not allowed to talk to you about it and I'm not sure why," McLachlan said on Tuesday.
"We think we can take it internationally, we think we can do different things and have a bit of a different look of our game that actually says we have a different product that will suit a different audience – or might be good for a weekend.
"We'll have a look at it, people are always cynical about changes or different things.
"If you've seen the trial, and you see what it can do to showcase the skill, the athleticism, the power of our players I think there's a strong chance it's going to have a spot."
AFL clubs and broadcasting boss Travis Auld knows club and player support will be crucial, but he believes adding the fast-paced format to the pre-season will actually help in preparations for the season proper.
"There's a desire to launch it early next year and do something, we're just trying to work through the finer details and we've got to make sure that our clubs are ready to go on that journey as well hence the reason we're just holding off at the moment," Auld said.
"It's not dissimilar to the way the clubs train right now, I actually think it'll be favoured by some of the more mature players in the competition."
Channel Seven has already expressed interest in being a television partner for the project.
What is AFLX?
Played on a soccer-sized field
Played between two sides of seven, three on each interchange bench
Ten-minute quarters
No centre bounces (kick-ins from full-back after each goal)
One umpire
Want more fixture news?
• New attendance record in 2018? AFL says yes