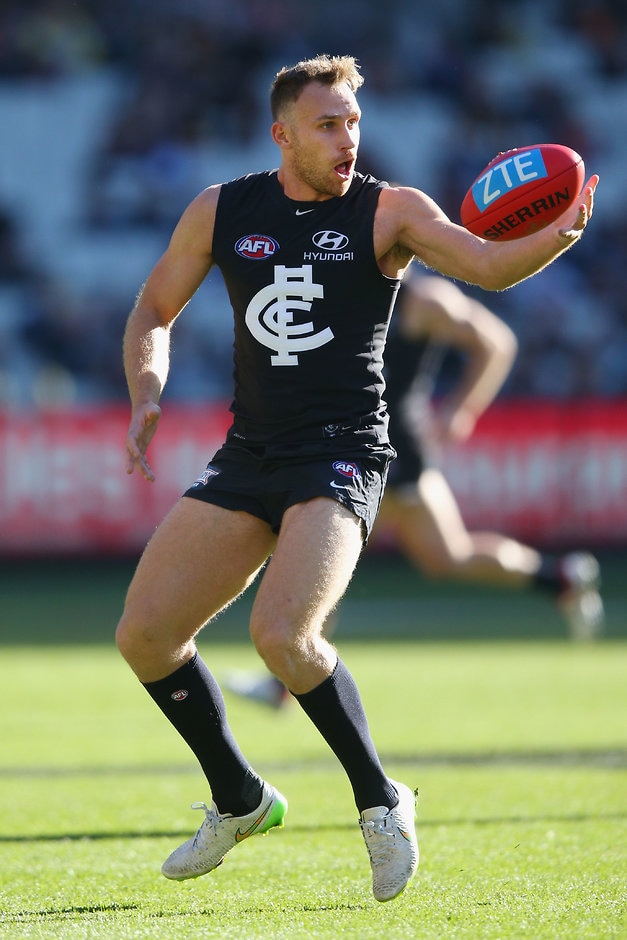 CARLTON discard Ciaran Sheehan is among two additions to Ireland's Virgin Australia International Rules Series squad for Saturday night's second Test in Perth.
The Blues delisted Sheehan for a second time in October after he scattered only six games, including two this year, across four injury-plagued seasons in the AFL.
Check out all the retirements and delistings
Monaghan's Darren Hughes replaces Gold Coast defender Pearce Hanley (hand), while Sheehan is on standby if virus-stricken pair Niall Murphy or Enda Smith are unable to play.
Sheehan, who turns 27 on Sunday, represented Ireland in the 2013 International Rules Series and joined the Irish team in Mandurah on Tuesday, while Hughes is due in Perth on Wednesday.
Ireland coach Joe Kernan said the former Carlton rookie would offer insights into the AFL camp and add to his side's "preparations and range of options".
Australia won the first Test by 10 points after a seesawing first half and Kernan encouraged Perth's Irish community to turn out in force for the rematch.
"The lads battled extremely hard last weekend in hot conditions and on the back of a tough week, and we are looking forward to the second match against Australia," Kernan told local reporters.
"We have had time to digest aspects of last week's first instalment and have focused on areas we believe we can improve on.
"We all know about the number of Irish people in Perth and the surrounding areas, and I hope they all make it to the game on Saturday and make themselves heard.
"The game provides a special opportunity for Irish people to reconnect with home and the GAA, and with some of the best players in our game wearing the green jersey, we are confident of producing a big performance."
The second Test will be the last AFL-affiliated fixture at Perth's Domain Stadium.
Ireland holds the Cormac McAnallen Trophy thanks to beating Australia in the one-off Test at Croke Park in 2015, but needs to make up the 10-point deficit to retain that status.
HOW TO BUY TICKETS