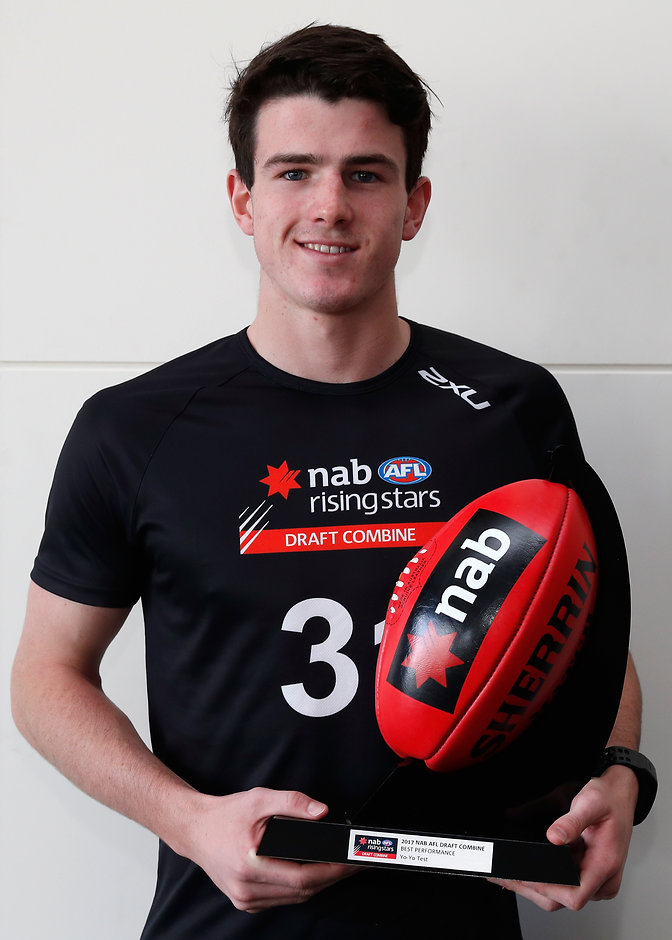 WITH the 'go-home factor' heavily scrutinised in a club's decision to recruit a player from another state, highly rated draft prospect Andrew Brayshaw says the possibility of going interstate is part and parcel of a national competition.
Outgoing Gold Coast list manager Scott Clayton bemoaned regular threats from prospects that they would head back to their home state after serving their standard two-year contracts if the Suns drafted them.
With Brayshaw likely to be a top-10 pick at the NAB AFL Draft on November 24, the Sandringham Dragons product has no fears about beginning his AFL career in another state.
The Brisbane Lions (pick No.1) and Fremantle (picks No.2 and No.5) are the only non-Victorian clubs to hold top-10 selections.
"All the clubs I have spoken to have been amazing and they all put forward a good case, so I think going anywhere would be awesome," Brayshaw told SEN on Tuesday.
"I guess when you sign on the dotted line, you sign up for a national competition, so it's not just Melbourne, you can go interstate - and I think that's an awesome opportunity.
"While it would be great to stay in Melbourne, you can make new friends interstate.
"It's a win-win for me."
Brayshaw is the younger brother of Melbourne's Angus, who was picked up by the Demons at No.3 in 2014. His other brother Hamish is another chance to be picked up in this year's draft.
Another issue surrounding recruitment is whether the draft age of a player should be lifted to 19, as it would allow the majority of prospects to concentrate on their final year of secondary schooling.
While he concedes balancing footy and school with a healthy social life can be challenging, Brayshaw said being organised and having a strong family network can make the daunting task achievable.
"It is very full-on because there is a lot of footy and a lot of school, but I think being surrounded by good people helps you create a system where you can do footy, do school and maintain a good social life at the same time," Brayshaw said.
"While it is the hard year for an 18-year-old, you can get through it with good people around you."