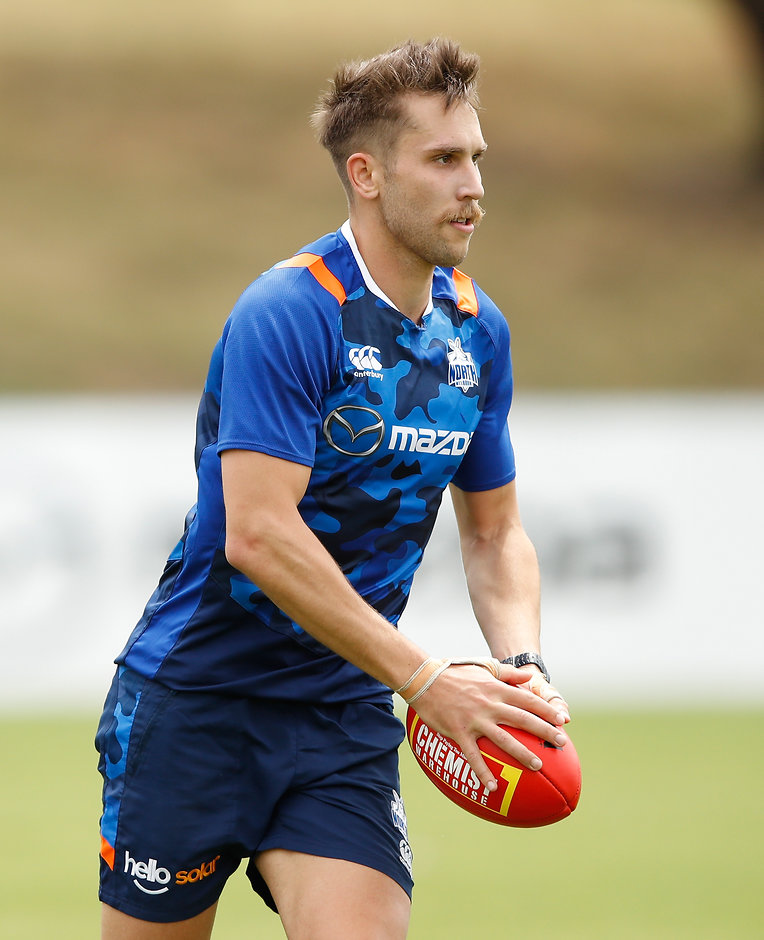 I took it pretty personally, and you've got to take that personally as a player, and I've got no doubt other guys read it as well
Jamie Macmillan on criticism of the Roos' prospects
NORTH Melbourne utility Jamie Macmillan and his teammates are "pissed off" about what he described as "disrespectful" critiques of the Kangaroos' prospects.
Macmillan hit back at gloomy assessments delivered by critics including of ex-Hawthorn recruiter Gary Buckenara and former Western Bulldogs and Richmond coach Terry Wallace.
Wallace believes the Kangaroos have the "least talented" list in the AFL, while Buckenara also angered Macmillan by not rating midfielder Ben Cunnington and key defender Robbie Tarrant as elite players.
North finished 15th this season after winning just six games and have farewelled a wealth of experience over the past two off-seasons, with the general consensus being that only a long rebuild will bring success.
However, Macmillan, a member of North's leadership group, remains optimistic about returning to the finals next year.
The 26-year-old, who has signed a one-year contract extension that will tie him to the Kangaroos until the end of 2020, admitted he had absorbed much of the negative commentary.
"I took it pretty personally, and you've got to take that personally as a player, and I've got no doubt other guys read it as well," Macmillan told Melbourne radio station SEN on Wednesday morning.
"I found it a little bit disrespectful. (Buckenara) referred to Ben Cunnington and Robbie Tarrant as nothing more than B-grade players – if I was one of them I'd be taking it personally.
"Ben Cunnington is, if not the best, (he's) one of the best inside/clearance players in the competition; Robbie Tarrant's an All Australian squad member (and) if it wasn't for Alex Rance, who's probably one of the best full-backs the game's ever seen, he'd probably be in the All Australian team.
"I found it a little bit disrespectful but it's only November and there's not a lot we can do about it now unfortunately.
"But hopefully, as you saw (this) year, we were able to put in some pretty competitive performances that raised a few eyebrows. Next year we'll certainly be looking to do that again, and that's probably the only way you can respond."
The 117-gamer sees "exciting times ahead" for his club, which he believes could rebound quickly with the extra exposure to be gained by young players while hoping for injury-free runs for the likes of skipper Jack Ziebell, veteran forward Jarrad Waite and runners Sam Wright and Ben Jacobs.
"If we can get everyone on the park (and) the older guys can lead the way for the young kids who have got the X-factor, well the sky's the limit I suppose," Macmillan said.
"Every player this time of year will be talking finals and that's why we play. That's why I've re-signed as well – I want to play finals footy and I believe we can."