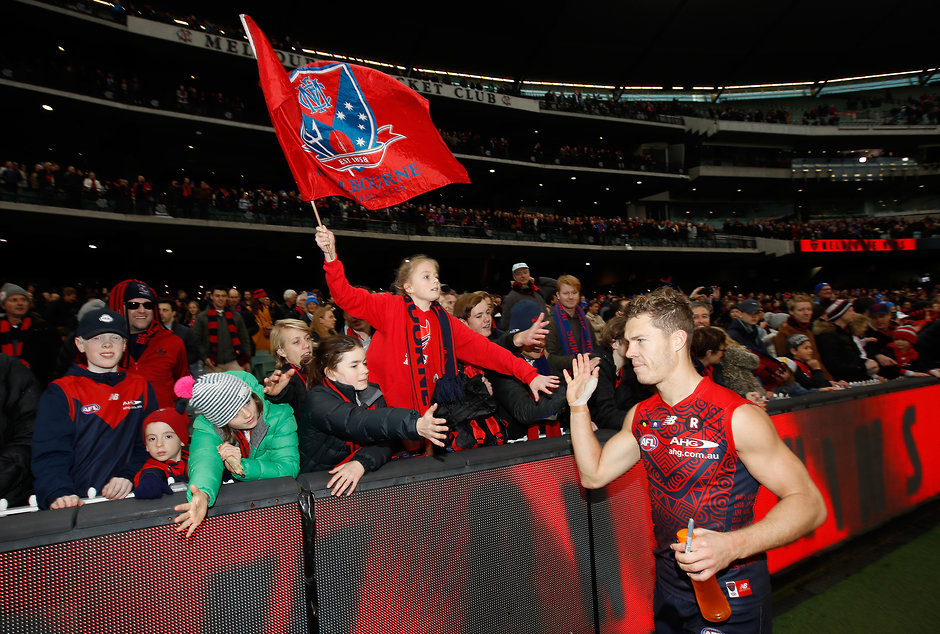 MELBOURNE has posted a fourth consecutive profit, finishing $1.4 million in the black for the year ending October 31.
The Demons had increasing profits the last three years but did not hit the seven-figure mark in that span, and have not since 2011.
A club-record 42,233 members signed up for a season in which the Demons excited with some excellent wins but narrowly missed out on finals in Simon Goodwin's first season as coach.
Melbourne also set an attendance record, with more than 830,000 spectators watching the team play live.
CEO Peter Jackson told melbournefc.com.au the club will continue to focus on reducing debt.
"The club reduced debt levels by $1.353m in 2017," Jackson said.
"This reduction has totalled $4m over the past four years, with the overall debt balance of the club falling from $8.1m in 2013 to $4.1m at the end of 2017.
"The club will continue to prioritise debt reduction over the coming years."