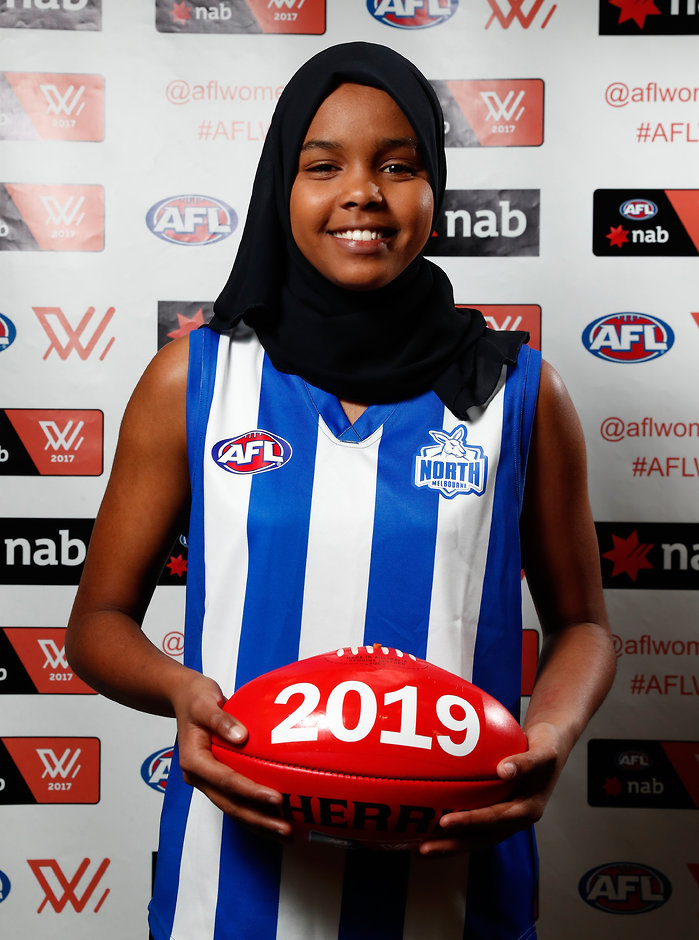 NORTH Melbourne has deepened its partnership with AFL Tasmania in a new deal that will see players from the Apple Isle competing in the VFL and VFLW competitions.
The Kangaroos are already entering an AFLW side with Tasmania for the 2019 season and have a Next Generation Academy in the state, on top of playing three AFL games in Hobart each season.
The latest development will see Tasmanian State League men's and women's footballers eligible for selection with North Melbourne's new VFL team and Melbourne University's VFLW squad.
North VFL manager Andrew Carson said the union would be mutually beneficial and expose Tasmanian footballers to two state league competitions.
"We're committed to developing the game and players in Tasmania and jumped at this opportunity to further enhance the prospects of TSL players," Carson said.
"These players will have the opportunity to come and train with us and be exposed to the AFL standards and requirements we set for our VFL players.
"The VFL produced another seven players through the draft this year, and we hope to help create more draft prospects out of Tasmania."
Tasmanian State League manager Carl Saunder said he was "really excited" about the new pathway for the state's best footballers.
"We continue to partner with North Melbourne to develop our elite talent pathway and this is an extension of that," Saunder said.
"This is an opportunity for TSL players to improve and impress and for our TSL clubs to retain promising talent and remain strong.
"For our TSLW players, it is a fantastic opportunity to impress in the VFLW, with the Tassie Roos just around the corner."
Meanwhile, ex-Kangaroos skipper Andrew Swallow, who retired from the AFL in November, will play for NEAFL club Aspley next year.