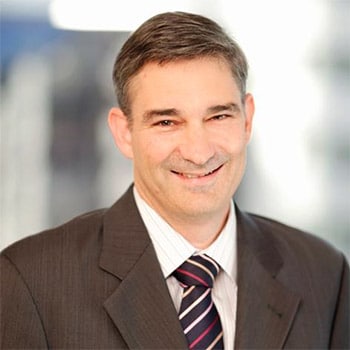 ANDREW Wellington has been appointed the new Brisbane Lions chairman at the club's annual general meeting on Wednesday night.
The club also announced an overall loss of $2,261,990 for the past financial year, continuing a horror decade for the club financially.
Wellington succeeds Bob Sharpless, who last month stepped aside after four years in the role.
Wellington's fellow director, Sarah Kelly, has been appointed the deputy chair.
Wellington, previously the deputy chairman, was nominated by the board to succeed Sharpless, and won the vacancy through a postal ballot to members.
He has been a partner at PwC Australia since 2003 and also has significant football experience, having played at WAFL under-19s level and coaching junior footy at Wests Juniors in Brisbane.
"I feel very grateful and fortunate that I have the support of the membership and the board," he told the small number of members that attended on Wednesday night.
"I'm taking over at an exciting time for the club where there's a lot to look forward to for our teams.
"It was a difficult hand Bob was dealt when he took over … there've been some tough times but a number of things he can be very proud of during his time."
Part of Sharpless' reason for resigning was to give clear air around the Lions' proposed new training and administration facility at Springfield, in Brisbane's west.
He is the deputy chairman of Springfield Land Corporation, who are major partners in the development.
CEO Greg Swann was peppered with questions about the proposal and reaffirmed the club's confidence that it would get state and federal government funding to allow it to proceed.