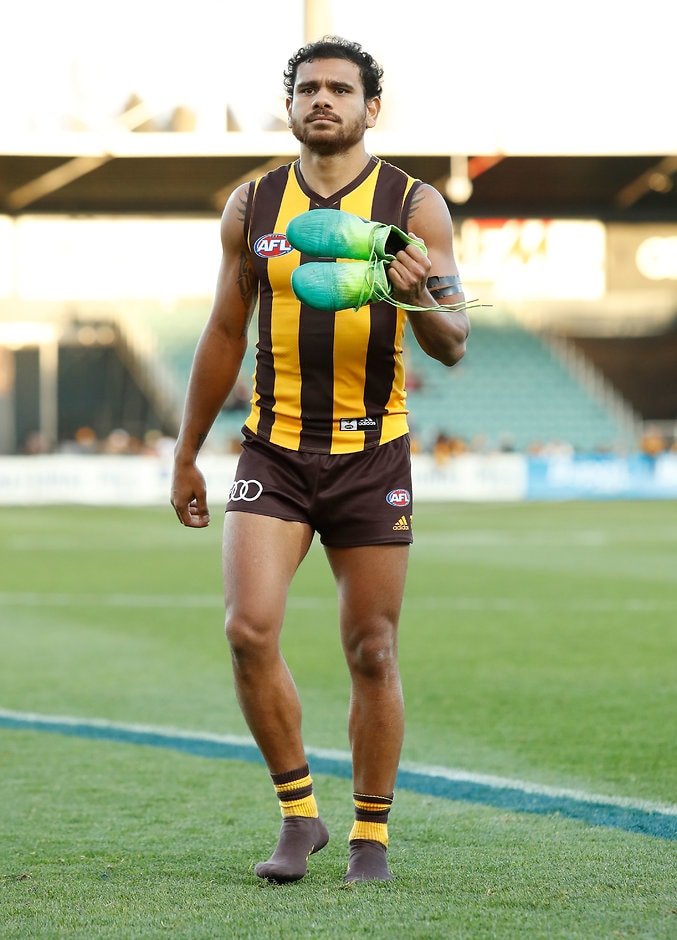 CYRIL Rioli has spoken for the first time since taking compassionate leave from Hawthorn last month, describing his father's heart surgery as "tough and very scary".
Rioli was granted indefinite leave last month after his father suffered a heart attack in Grand Final week and had resulting surgery.
The Norm Smith medallist said he would "definitely" be back training with the Hawks in the new year, but at the moment his priority was his dad.
"Things are on the up," Rioli told the club's website.
"Dad is recovering from surgery and he's home after two months of being in hospital.
"He's on the road to recovery and he's looking pretty good.
"The last few weeks have been really good, being with him and helping him recover.
"What he went through was pretty tough and very scary.
"Just to be by his side and supporting him, I'm loving that and so would he."
GALLERY: Stunning pics of Hawks in NZ
Rioli was reduced to just seven games last season after suffering a serious left knee injury against the Brisbane Lions in round eight, and has been given a program by the club to keep in shape.
He said his knee was fine.
"Mentally it's been hard to focus on footy when something like that happens to a family member," he said.
"It's been a bit weird not starting pre-season, but my dad means everything to me and to be able to spend time with him and try and get him through the tough times, that's the No.1 priority.
"(I've received) A lot of positive messages and everyone respectfully has given myself and my family private time to get through this tough time."
The three-time All Australian said he was looking forward to returning to training in the new year.