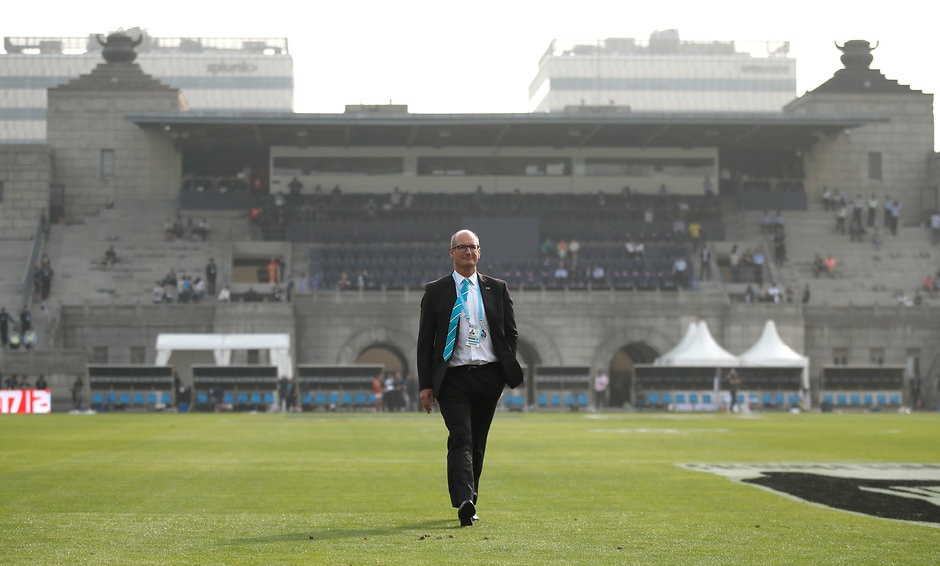 ADELAIDE Arena at Jiangwan Stadium in China is set to undergo a transformation in the lead-up to next season's round nine clash between Gold Coast and Port Adelaide.
The stadium's turf has already undergone a full renovation, while more seating and new purpose-built change rooms will also be a feature for next year's clash in May.
Over 10,000 fans packed into Jiangwan Stadium in Shanghai this year for the inaugural China game in round eight, in what was a sellout crowd for the boutique venue.
But the AFL is planning to increase capacity by 20 per cent, in the hopes of accommodating not only more Port Adelaide and Gold Coast fans, but also more locals.
"73 per cent of people that have already registered interest in the game are new," AFL general manager of China, Dave Stevenson told AFL.com.au.
"We will also have a bigger local China audience as well, it was around 30 per cent last time, so we want that to grow.
"We're going to readjust some of the temporary grandstands to open up all that. We're also looking at hospitality to add to that as well, and then try and create a few more areas as well to create that carnival type atmosphere."
The League plans to target university students in the Yungpu district in a bid to attract more locals to the game.
While the South Australian government recently signed a deal with Chinese megastar Huang Xiaoming.
The actor, singer and model with over 54 million social media followers on Weibo, is a fan of AFL and will be an ambassador for South Australia, as Port Adelaide continues its push into China.

Huang Xiaoming receives a Power jumper.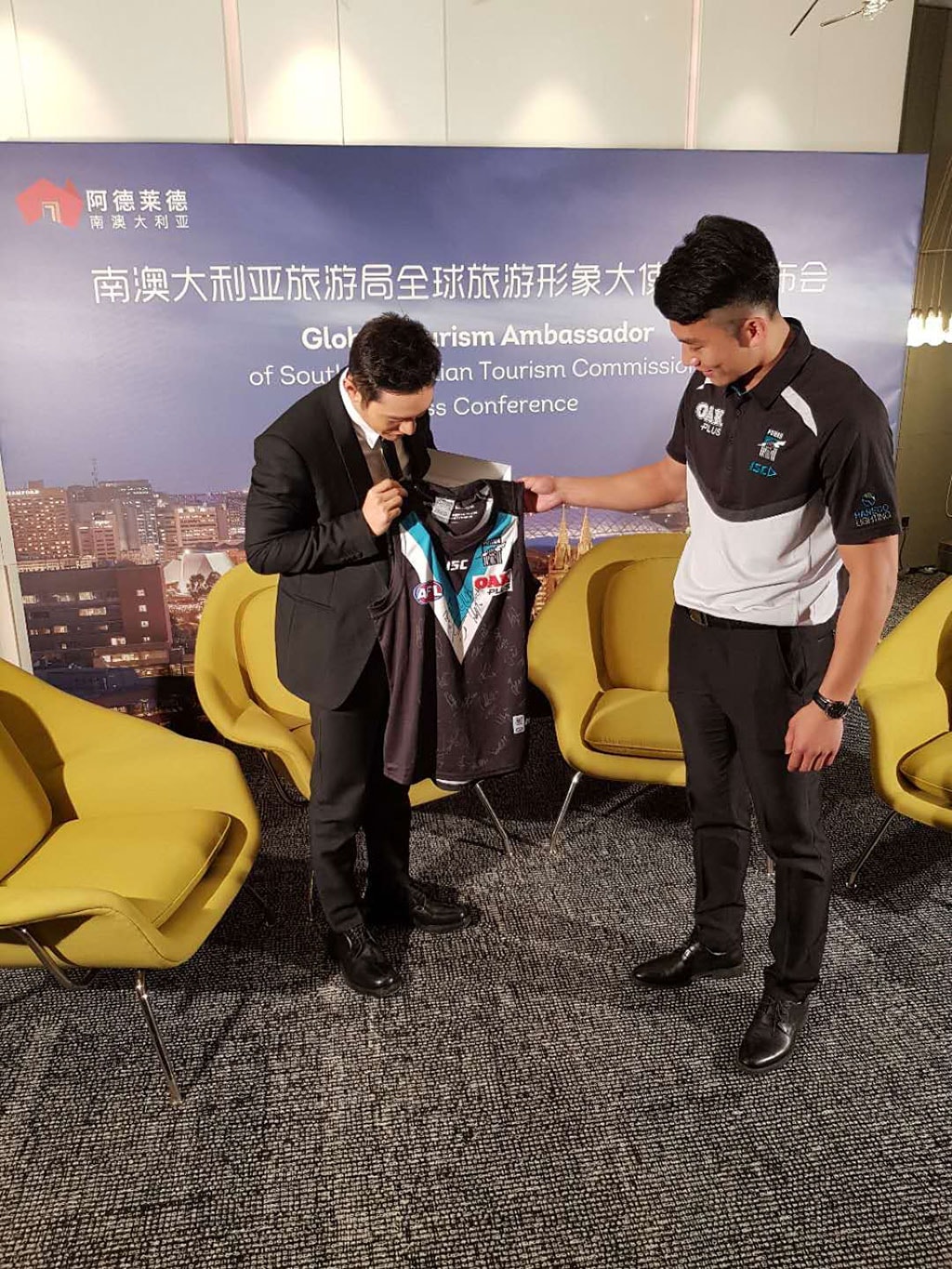 One of the biggest criticisms of this year's China game was the number of empty seats shown on the broadcast.
Patrons with tickets to the VIP marquee areas were also required by Chinese police to have an allocated seat, which accounted for some of the unused areas in the stands.
But Stevenson said the League was working closely with local authorities to change this.
The AFL will also introduce more food and beverage tents within the stadium to create a "carnival-type atmosphere".
HG Turf has once again been charged with the responsibility of looking after the playing surface, with the turf undergoing a full renovation so it will be up to AFL standard in May.
Makeshift change rooms were constructed at the stadium this year, but the players will be treated to brand new rooms in 2018, which will be built on the same side as the interchange bench to allow easier access to the ground.
Gold Coast officials, including chief executive Mark Evans, visited China last week as they prepare for their second game in the country.
Port Adelaide continues to lead the way with China relations, the club in conjunction with the AFL has recently increased its schools program with 15 schools in Shanghai.
Travel packages for the game in May have already gone on sale, while individual tickets will be available for purchase in February.
More information on ticketing and travel packages can be found here: www.shanghai2018.com.au