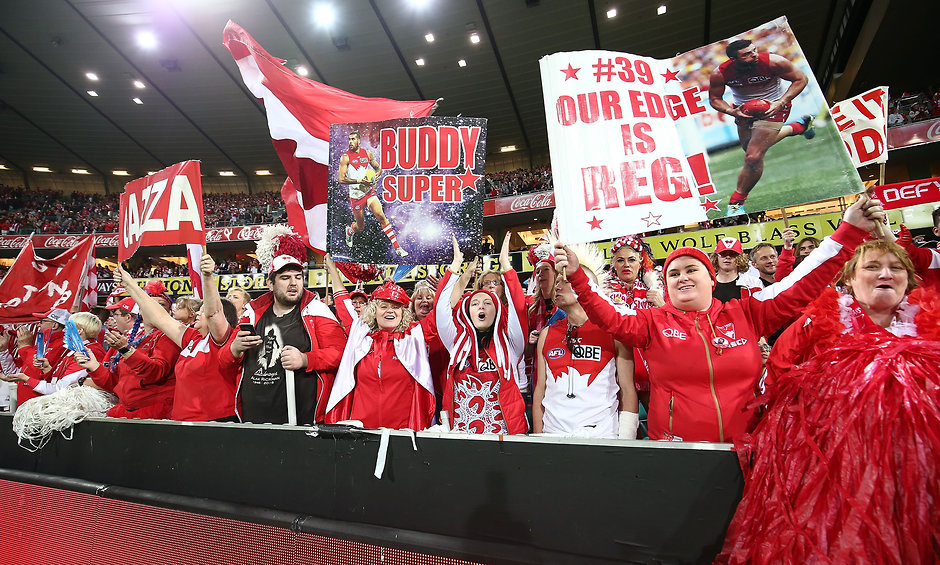 DEFYING a challenging start to 2017, the Sydney Swans have finished the year financially sound with a $100K-plus profit – almost double that of last year.
The Swans reported a net operating profit of $105,186; profit before depreciation was $764,891, and net assets were $2,191,005.
It's the Swans' seventh consecutive profit, but their second smallest over that period after last year's result of slightly more than $53,000.
The 2017 result marks the penultimate financial performance for long-time chief executive Andrew Ireland, who will hand over to Geelong premiership captain and the club's current football boss Tom Harley at the end of next season.
Sydney Swans chairman Andrew Pridham described the result only as "on balance acceptable".
He said the club had pushed through reduced match-day revenue due to its tough start.
The club cites Roy Morgan Research pointing to its 1.204 million supporters as the most of any professional sporting club in Australia.
Swans net profits – year by year
2017 – $105,186
2016 – $53,224
2015 – $300,397
2014 – $846,871
2013 – $646,745
2012 - $207,007
2011 – $114,956
Swans membership
58,838 total – a record for the fifth year running
SCG crowd
33,398 average