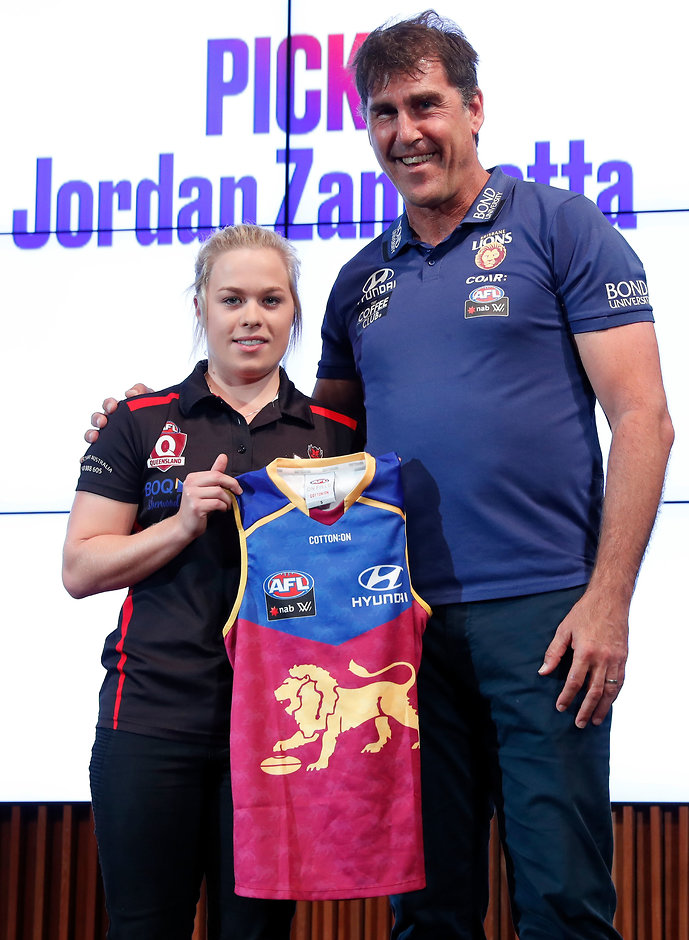 IF THE Brisbane Lions are to go one step further in 2018 than their runner-up finish in the inaugural NAB AFL Women's season, coach Craig Starcevich says they need to fix one big problem area.
Despite being undefeated in seven home and away matches before losing the Grand Final to Adelaide by six points, the Lions were poor in the midfield.
They were beaten in every single match in the clearances and won the contested possession count just twice.
They are damning statistics.
What the Lions did well was defend like crazy, counter-attack from the back half, and show plenty of grit in winning three games by seven points or less.
But Starcevich said their focus ahead of the upcoming season was clear.
"We've got to do a lot better around stoppages," he told AFL.com.au.
"We were low in the competition around clearances, low in the competition for contested ball.
"If we want to start the game from the middle of the ground rather than intercept from the back half, we have to fix that.
"You can't live with that approach (intercepting) and be successful for long."
The Lions used the NAB AFLW Draft to add to their midfield depth, but will again rely on an extremely young team to get the job done.
Jordan Zanchetta, Kalinda Howarth, Arianna Clarke, Sophie Conway and Ruby Blair are all young and add a mix of speed and skill.
Starcevich said his expectations were tempered after last season's success, with 13 new faces to integrate.
"Until this point in time it looks like there's enough fire in people's attitudes that they want to get back and make amends," he said.
"It's a hell of a long way back.
"The reality is there's not much in the competition at all. You're on edge the whole time.
"We can only judge them on training and the players who went around last year are focused and hungry."
The Lions lost marquee player Tayla Harris during the off-season, after the tall forward asked for a trade to Carlton.
They will also be without reliable half-back and All Australian Sam Virgo, who ruptured her ACL in the QWAFL.
"We'll be the youngest team in the competition," Starcevich said. "That's great.
"We just ask our players to compete.
"In the main last year, we were super-proud of getting after the opposition with real intent.
"We want people to come to the footy and think, 'That group of players in Lions jumpers are playing a competitive level of footy and we're proud to be their supporters'."
"If that ends up being a good outcome at the end, we'll be happy."