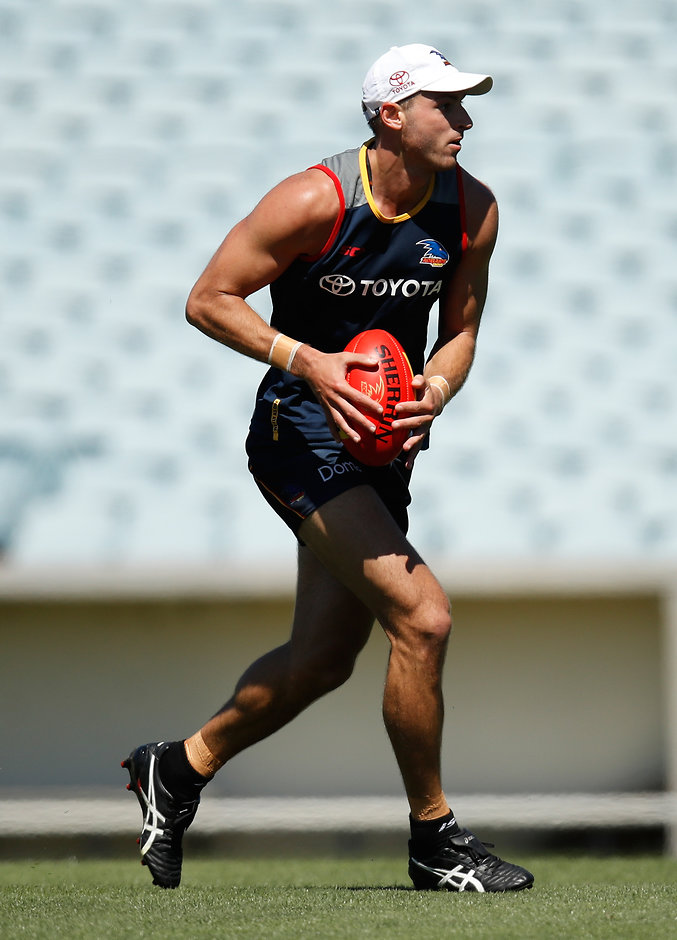 We had to address that really quick because we saw what happened to Sydney last year, 0-6, we don't want a repeat of that
Daniel Talia
ADELAIDE defender Daniel Talia insists the Crows won't have a Grand Final hangover after responding positively to a player-driven meeting.
The Crows closed off their pre-Christmas pre-season with a tough session at Football Park on Friday morning.
The intensity has ramped up after some players came back in less than ideal shape at the start of pre-season on November 20, while the senior players returned on December 4.
"We were a bit behind where we needed to be," Talia said.
"We're an honest group, we know when we run certain times and we do a certain type of pre-season, it sets us up for the year.
"There's a formula behind that and we've got to keep hitting those marks.
"The meetings were player-run, not aggressive at all, just being honest with each other and letting each other know we've got to improve.
"That's certainly happened the last three weeks."
Talia said a combination of a shorter break courtesy of making the Grand Final and players recovering from injuries led to the group being below their best at the start of pre-season.
"We had two weeks less holidays and there were guys who had niggles and come off surgery who hadn't run," he said.
"Some (young) guys really don't know how to train yet, when you first come into the system.
"It takes a couple of years to learn how to really train hard and meet those targets.
"That's just an education thing for some younger guys."
The Crows want to avoid what happened to 2016 runners-up Sydney, who lost their first six games this year.
"We had to address that really quick because we saw what happened to Sydney last year, 0-6, we don't want a repeat of that," Talia said.
"We were a bit behind where we need to be, but I think we've caught that up now."
Talia is part of the Crows' leadership group that includes captain Taylor Walker, vice-captain Rory Sloane and forwards Eddie Betts and Tom Lynch.
The Crows haven't announced if that will remain the same next year, however Carlton recruit Bryce Gibbs could slot straight in and replace retired midfielder Scott Thompson.
Having ramped up the training in the past three weeks, Talia is confident the Crows can once again challenge for the premiership.
However, he knows nothing can be taken for granted.
"We feel like we can contend, but every year is a new year, that's why we have to set ourselves high standards and train hard and work hard," he said.
"You don't luck your way to a Grand Final, you've got to earn it.
"There's 18 clubs sitting here right now thinking they'll be there.
"We've got to keep building habits and being elite in everything we do."