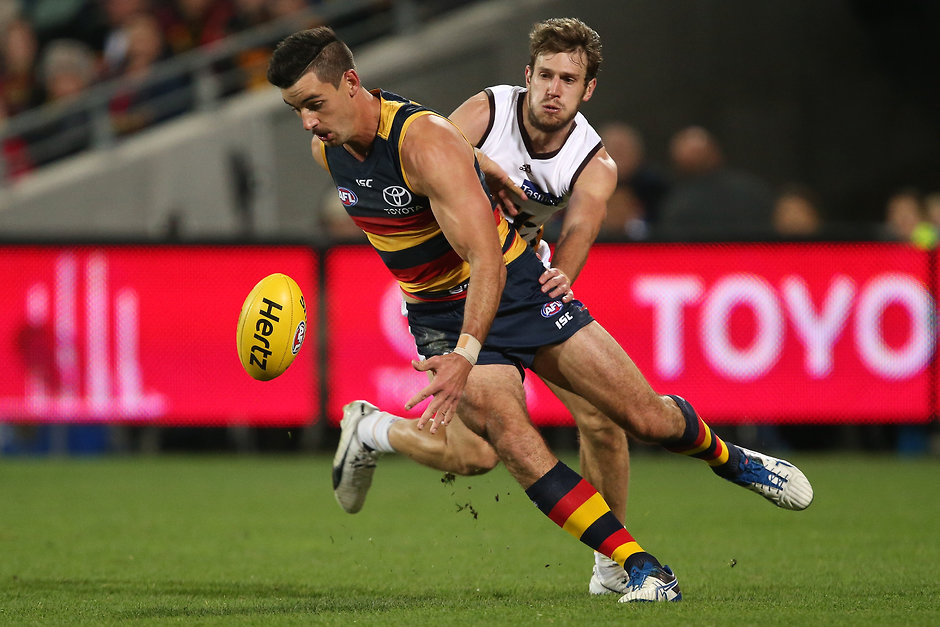 FOR ANY AFL fan preparing their calendar for 2018, it's always good to be aware of when things clash.
Aside from family stuff like weddings, birthdays and other major milestones, this year you might face some curveballs thanks to some events of global significance.
This year is set to feature more major event clashes than ever, from a royal wedding to the soccer World Cup.
This is our guide to make sure you've got your priorities right – and don't get double booked when your team is playing.
For rev heads
Melbourne and Geelong fans need to be aware that their round one game at the MCG on March 25 clashes with the opening Formula One race of the season just down the road at Albert Park. You'll probably hear the engines from the 'G.
For Queenslanders
You'll actually be a bit starved of footy in the first few weeks of the season because of the Commonwealth Games on the Gold Coast. The Suns' home at Metricon Stadium is the main venue for ceremonies and track and field. Stuart Dew's men won't be back there until round 11 against the Cats, when Gary Ablett could make his return to the GC.
For royalists
There could be a battle for the remote control on the night of Saturday, May 19 when Prince Harry marries Suits star Meghan Markle at Windsor Castle. Sydney hosts Fremantle at the SCG that night, while St Kilda takes on Collingwood at Etihad Stadium. Fans of those four clubs, in particular, might need two TVs going, depending on the level of interest in the royals.
For soccer fans
This is perhaps the ultimate primetime showdown. We all love our sport, and the FIFA World Cup is on in Russia, but the time zone actually means that Australia's first game against France clashes with Hawthorn v Adelaide on Saturday, June 16 at the MCG. We mentioned this clash out on social media when the draw was released and the reaction was fierce from soccer fans, but there were quite few Hawks and Crows fans who were particularly keen to get on top of their arrangements early. Don't say we didn't warn you.
Only one AFL game up against Socceroos V France at 8pm on Sat June 16. It's Hawks V Crows at MCG.

— Matt Thompson (@MattThompson) December 1, 2017
For South Australians
Your political process has done you a favour, and the state election is being held on Saturday, March 17 – a footy free weekend just before the season begins. That's a win for political junkies out there.
For rugby league fans
Get ready for the annual debate about whether we should have State of Origin in AFL when rugby league comes to the home of footy on Wednesday, June 6. Obviously this doesn't clash with an actual AFL game, and cleverly there's no footy back at the MCG until Queen's Birthday on Monday, June 11, leaving curators plenty of time to get surface back to AFL standard for the Melbourne-Collingwood blockbuster.
Whatever the demands of your family or social calendar, remember the footy is always there for you in the palm of your hand thanks to Telstra's AFL Live App, where you can stream every game live to your mobile device.
From all of us at AFL.com.au, good luck planning your diary for 2018.