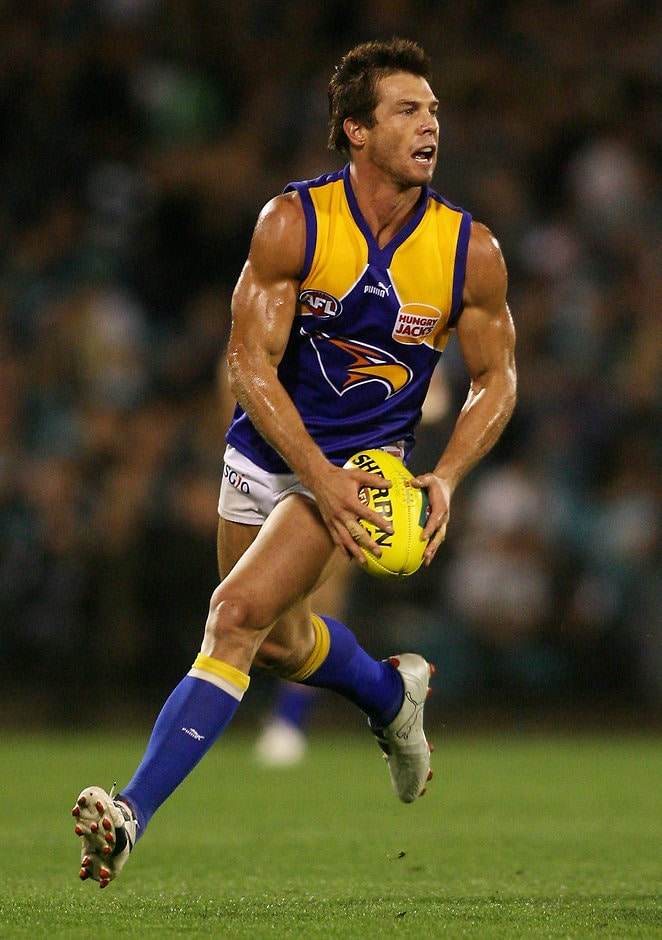 TROUBLED former West Coast captain Ben Cousins has been offered a part-time job with the Eagles after his release from prison.
Cousins left Acacia Prison on Wednesday morning after serving a 12-month sentence for 11 offences including drug possession, breaching a violence restraining order and aggravated stalking.
The club released a statement on Wednesday afternoon, expressing its pleasure at the former star's release and confirming it had offered to help Cousins in his return to normal life.
"This has been a particularly hard time for Ben and his family and we look forward to him beginning the next phase of his life," the Eagles' statement said.
"He has been offered part-time employment by the club, working with our community and game development department, which we believe will have mutual benefits for both parties."
The 39-year-old was imprisoned in March last year for stalking his former partner Maylea Tinecheff, who is the mother of his two children.
He had already spent five weeks behind bars before he was sentenced.
Cousins left more than 2000 texts and phone calls for Tinecheff in January and February last year and approached her in several locations, including her home and their children's school.
On one day in November 2016, he attempted to contact her 103 times in a day.
A member of the Eagles' 2006 premiership side, Cousins was fined for the drug possession charge and jailed at Acacia Prison for aggravated stalking and breaching his VRO.
His lawyer Michael Tudori told reporters when Cousins was sentenced that drug use was "the root of all his problems".
The 2005 Brownlow medallist lined up in 270 games for West Coast and Richmond.