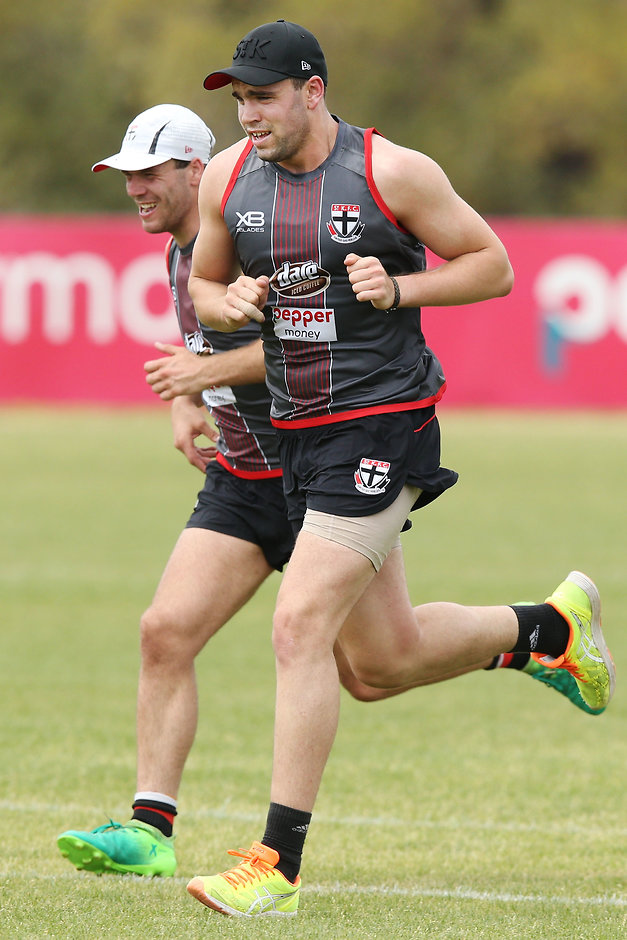 ST KILDA forward Paddy McCartin is continuing to rehab a foot injury and will return to the main group in the coming weeks.
McCartin, 21, suffered a right foot sprain in November and the Saints' then-football manager Jamie Cox had expected the first overall selection from 2014 to have recovered by now.
"He'll be off legs for a few weeks but given he will be back in full training at the start of January, we wouldn't expect his pre-season to be impacted too much," Cox said.
Simon Lethlean has since been appointed the club's football boss, with Cox to move into a wider football role encompassing the men's, women's and VFL programs.
Meanwhile, midfielder Jack Steele has shrugged off a minor ankle complaint and was in full training at Seaford on Wednesday.
Steele was spotted in an Instagram photo wearing a moon boot for his left ankle because of an incident that occurred in the club's final session before the Christmas break.
However, if a game had been played the week after he was hurt, the 22-year-old would have been available.
The former Giant was restricted the previous summer, his first since being traded to the Saints, by a fractured metatarsal in his left foot.
However, he has been almost completely unencumbered this pre-season.