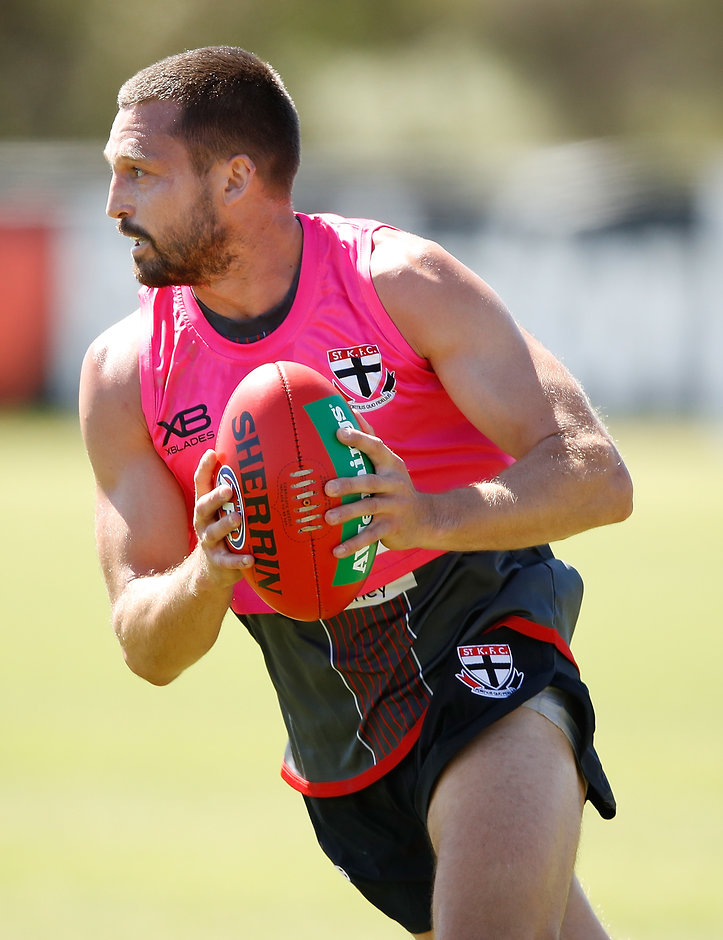 ST KILDA has become so accustomed to its captain Jarryn Geary winning time trials that he was made to start with a disadvantage in the latest 3km race – and the defender still won.
Last Saturday, the 29-year-old took his place at the back of the field in a handicap start designed to give everyone else a head start.
Players began running based on a reverse order of results from a time trial held early in the pre-season.
Seb Ross, who finished third in the December edition, had a 10-second head start on his skipper.
He told saints.com.au that lead evaporated halfway through the race.
"Gears started 10 seconds behind me and I reckon by the one-and-a-half-kilometre mark he flew past me," Ross said.
"I'm not sure what his second-kilometre (time) was but it definitely would have been his quickest kilometre.
"We've come to expect that from Gears. He hasn't lost a time trial since I've been here."
Ed Phillips, who is yet to debut, and classy wingman Jack Sinclair clocked the same time in second.
Ross and Blake Acres rounded out the top five and forward Josh Battle was sixth.