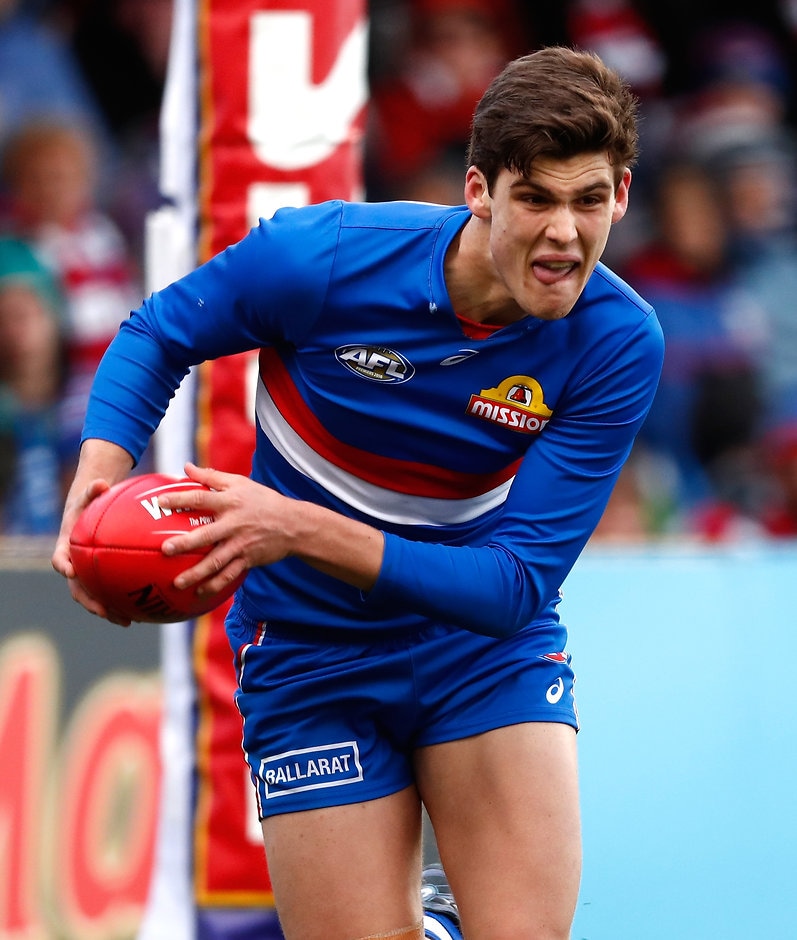 LEWIS Young is no longer the baby of the AFL and says his wide-ranging fortunes in his seven-game maiden season will hold him in good stead for this year.
Most importantly, Young says, his confidence is high after staying in the Western Bulldogs' line-up from the time he made his highly-acclaimed debut in round 17.
That could easily not have been the case, given how the recently-turned 19-year-old's form trailed off after a spectacular start.
Young, the youngest player on an AFL list in 2017, took 19 marks in his first two matches, and retired triple premiership star Tim Watson compared him to arguably the game's best young defender, Jake Lever.
But the Sturt product, who was the No.49 pick in 2016 after qualifying for the draft by only 11 days, soon saw the other side of life at the elite level.
Young coughed up five turnovers – three of them resulting in Greater Western Sydney goals – and had a disposal efficiency rating of just 18 per cent in a big round 21 defeat.
Further harsh lessons followed in the final two rounds of the season.
"Credit to the coaches for leaving me in there, because that did give me a lot of confidence coming into this year," Young told RSN927.
"I'm working a bit on my disposals – so my kicking and handballing – (and) I'm also working on my positioning.
"Just learning the game-plan is always an ongoing thing, so learning that over and over again never hurts."
Young arrived at the Kennel 14 months ago as a 197cm key forward, but the Dogs transformed him into an intercepting defender.
He showed such promise that he scored a jumper upgrade in December from No.33 to No.2, which was worn in all bar three of retired club great Bob Murphy's 312 games.
"I am very humbled to be offered the jumper by Bevo (coach Luke Beveridge) and very excited to wear the number this year," Young said.
"But, at the end of the day, it is just a number and I do play for the red, white and blue on the front of the guernsey.
"I spoke to (Murphy) the day I got it … and he said, 'Congratulations, look forward to watching you' and then Bevo gave me a little rundown about it."