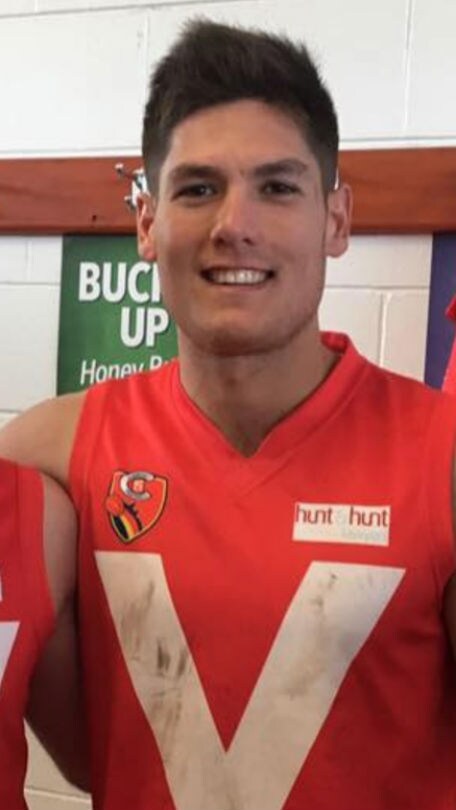 A FUNDRAISING campaign has started to support a South Australian footballer who faces the prospect of never walking again.
Tai Martin-Page suffered dislocated vertebrae in two places and spinal damage in a collision with an opponent in a Northern Territory Football League match last weekend.
The 27-year-old, who was playing for Darwin Buffaloes, is paralysed from the chest down and has no movement or feeling in his hands.
Martin-Page was assessed at Royal Darwin Hospital then flown to Perth for specialist treatment and surgery.
He could spend as many as six months in Royal Perth Hospital during the rehabilitation phase.
Martin-Page's Go Fund Me page aims to raise $100,000 to help with extensive medical costs and ongoing treatment.
Donate to Tai Martin-Page's fundraising campaign here
The money will also assist his family with travel and accommodation expenses, given the footballer is being treated interstate.
Martin-Page's mother, Bridgit Martin, said she was overwhelmed at the support for her son, but knows there is a long road ahead for him and them.
"Today, Tai's bed has been moved up, so he is no longer staring at the ceiling and is able to sit up a little," Martin said.
"We are hopeful he will move from ICU to the spinal unit tonight, but have been told by the medical staff that a final prognosis of his condition is still some time away.
"He remains his positive, optimistic self and with all the love we've been receiving and the boundless generosity – I know that will continue to come our way – I am sure that we can get him back on his feet."
The AFLNT and Darwin Buffaloes Football Club are exploring local fundraising options to support Martin-Page and his family.
Wanderers defender Mitch Taylor, the player who collided with Martin-Page, was reported for forceful front-on contact.
Club officials successfully requested for the hearing to be deferred until next week, because their advocate was unavailable.