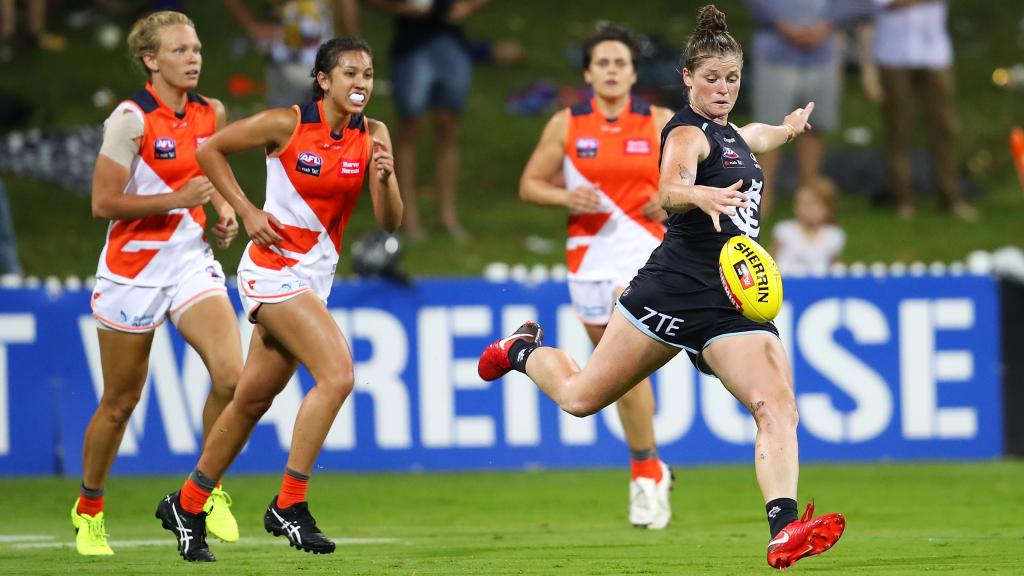 SERIOUS knee injuries have been the biggest talking point out of round two of the NAB AFL Women's competition and it's a topic Brisbane defender Sam Virgo knows all too well.
Virgo tore the ACL and damaged the meniscus in her right knee during Yeronga South Brisbane's Grand Final triumph over Coorparoo in the QWAFL in August.
She spoke to Trail Blazers, AFL.com.au's official AFLW podcast, about what happens a few weeks after a knee reconstruction.
"I had [Brianna Davey and Isabel Huntington] on my list to contact later this week after the dust had settled, but it's certainly a footballer's worst nightmare," she said.
"It's pretty tough. I suppose it depends on what you've done, if you've got a meniscus as well or any other side injuries to that, but a lot of it's just making sure you're getting the right movement patterns.
"The neural connection to your knee has been severed, because you're replacing a ligament with a tendon in most cases, so just about teaching your body to adapt to its new environment and teaching that ACL how to move and making sure you don't have that inward motion.
"It's really technical and specific movement patterns to make sure you come back stronger and ready to play at the highest level without hopefully doing it again."
Trail Blazers also caught up with young Carlton player Georgia Gee, who has provided a real spark up forward for the Blues this season.