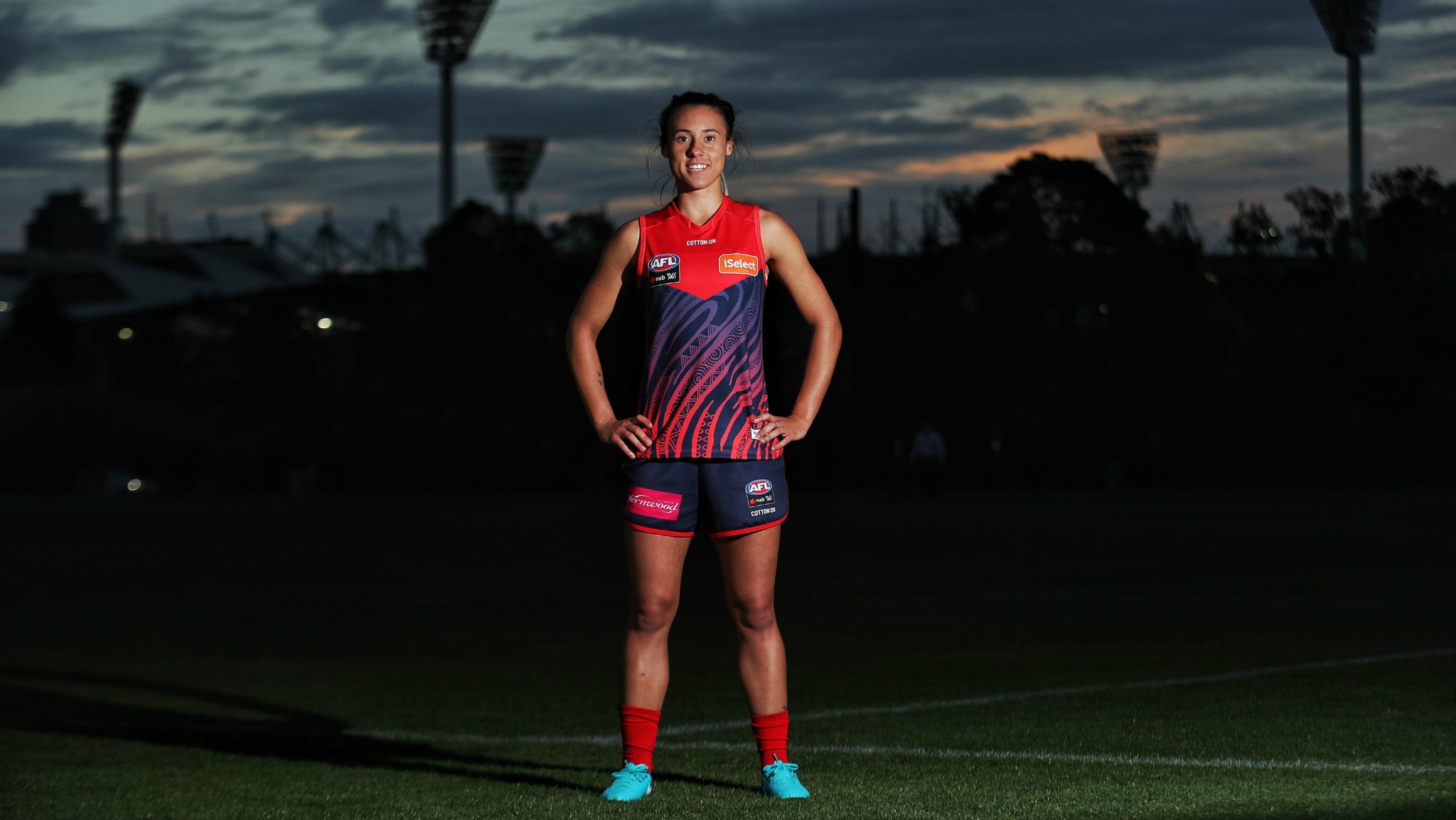 Jeff (Garlett) and Neville (Jetta) have been two big influences on my career
Aliesha Newman
WATCHING Melbourne forward Aliesha Newman utilise her breakaway pace to avoid a tackle evokes thoughts of another more famous Demon.
It's no coincidence Newman plays like Jeff Garlett. After all, he's her mentor, charged with showing her how to maximise her unique skills.

Garlett, the Demons' leading goalkicker last season with 42, and All-Australian-nominated backman Neville Jetta, will be glued to the TV on Saturday night, watching Newman try to weave around Collingwood defenders in the NAB AFL Women's match in Alice Springs.

AFLW coaches' votes: Round three

"I've done a fair few sessions with Jeff on different aspects of the game, goalkicking and tackling and stuff like that," Newman said.

"Jeff and Neville have been two big influences on my career. They're always checking how I'm going and they go out of their way to have a chat.
"They touched base with me as soon as I got drafted last year, but we didn't really start any sessions until this year.
"We've done a lot of work on the computer, going back through footage."
Newman gave Demons supporters a snapshot of what she'd picked up from Garlett's exciting opportunist style with a three-bounce running goal from near the boundary line in the forward pocket against premier Adelaide in round two at Casey Fields.
So, what did the master think of her early AFLW goal of the year contender?
"Apparently, he was walking around the club telling people he taught me everything I know," Newman said with a laugh.
"He sent me a [text] message straight after the game saying he was happy that I backed my pace. He's always emphasising the importance of taking on an opponent and using my speed at the right time."
This might be one of the best goals you'll see this year! Aliesha Newman take a bow 🌟#AFLW #AFLWDeesCrows pic.twitter.com/57PnJ8EVaT

— AFL Women's (@aflwomens) February 10, 2018
The 22-year-old, who honed her natural running technique via 200m and 400m events at school, was delighted as Melbourne's only indigenous female player to be asked to help design a jumper celebrating her culture. The Demons will wear the striking guernsey against the Magpies.
"The front of the guernsey represents a fingerprint. It symbolises the thumb print and the uniqueness you bring to the sport. It's the symbol…of something different," she said.
"I've been up here (Alice Springs) for an indigenous soccer tournament and I think I'm the only one in the team who has been to the Alice before this trip.
"To wear this jumper on Saturday will be, for me, a great achievement, something I'll hold closely for the rest of my career. And having input into the design makes it even more of a cherished memory."