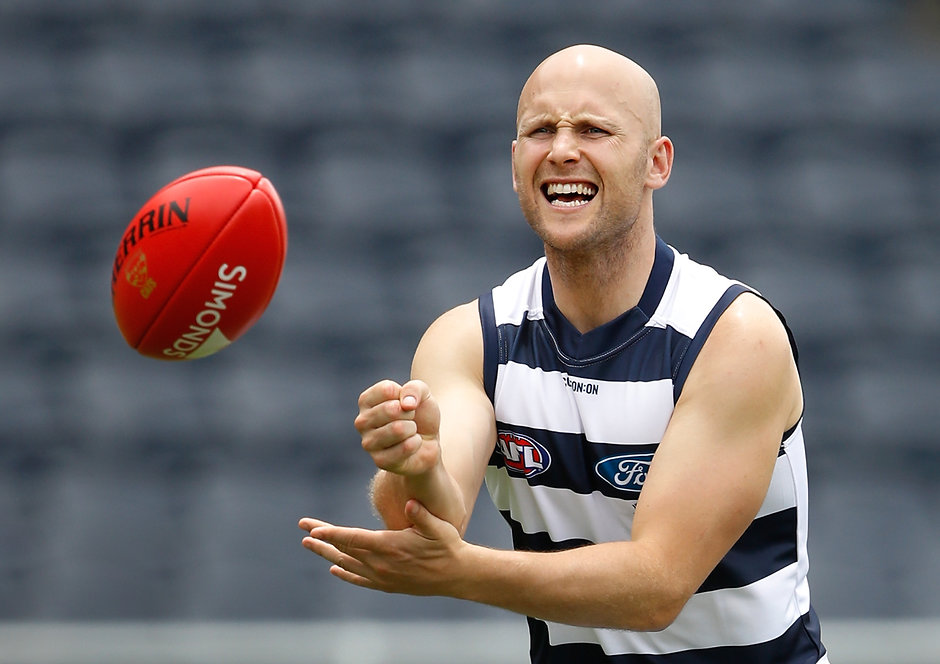 GEELONG fans are cautiously confident Gary Ablett's homecoming will herald a return of the Cats' glory days.
Giving their take on their side's 2018 prospects in AFL.com.au's pre-season fan survey, Geelong fans rated Ablett their second-most important player this season, behind fellow club champion Patrick Dangerfield.
The Cats have felt the sting of back-to-back preliminary final losses, with last season's promise sputtering out in a 10-goal thrashing by Adelaide.
With Ablett on board, most fans predict another second-placed finish, while 16 per cent are bullish the Cats will improve and top the ladder.
Asked to nominate Geelong's weakest position, most fans cited an inexperienced defence weakened by the loss of retirees Andrew Mackie and Tom Lonergan.
Here are the pre-season survey results, plus a selection of Cats fans' responses.
What's the Cats' weakest spot on the park?
Key backs. If Harry Taylor or Lachie Henderson go down, can Ryan Gardner or Timm House fill the void?
- Rowan Duddy, Officer Vic
The loss of Mackie and Lonergan leaves a gaping hole in defence that will be incredibly hard to fill.
- Jack Samuel Turner, Perth WA
The forward line. Who plays second tall? Which one of the small forwards misses out? Even Chris Scott doesn't know the answer to that question.
- Jacob York, Longwarry Vic
It'll be a great year if ...
... we win the premiership. No excuses. We have a very strong team on paper.
- Georgie Lucy, Apollo Bay Vic
... our midfield jells with Duncan, Selwood, Dangerfield and Ablett, and some handy ruck work from Smith and Stanley. A top four finish is ideal.
- Eli Kearney, Adelaide SA
... Gazza plays more than 14 games and we make it past the preliminary finals.
- Toby Mew, Geelong Vic
... Duncan, Ablett and Dangerwood all stay on the park, and Cockatoo, Parfitt and McCarthy also avoid injuries. If we finish top four and have no key personnel out, we have the best chance at going all the way. We also need to blood key defenders. Ryan Gardner MUST get a run early in the season.
- Dion Plumb, Geelong Vic
What's your dream headline in 2018?
'Gaz brings Premiership back to the Cattery'
- Leigh O'Neill, Airport West Vic
'Retiring Norm Smith medalist Daniel Menzel's road to redemption'
- Max Weber, Yass Vic
'Premiers, Brownlow, Rising Star: What More do the Catters want?'
- Lachie Smart, Morphett Vale SA
What's the headline you secretly dread?
'Ablett sidelined again'
- Simon Kemp, North Lakes Qld
'Scott says it's time for a rebuild'
- Leigh Craven, Dodges Ferry Tas
'Geelong bow out in the preliminary final'
- Caimin Conroy, West Pymble NSW
Read more fans' season previews
• Adelaide: Bryce is nice, but backline the worry
• Brisbane: 50 goals for Eric and no spoon, please
• Collingwood: From 13th to a premiership?
• Essendon: Are the bolstered Bombers the complete Package?