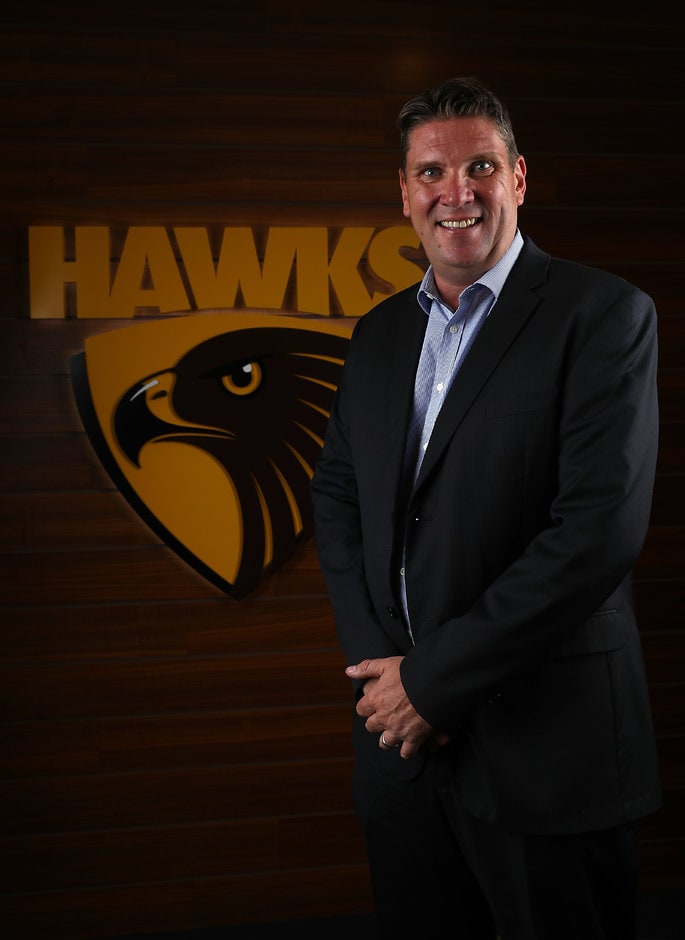 People will look at us and say we just have to be in the AFLW competition before too long
Hawthorn CEO Justin Reeves
THE AFL chose to look elsewhere when the expansion licences for the NAB AFL Women's competition were handed out last year, but if Hawthorn took the decision in its stride at the time, it appears that might no longer be the case.
The Hawks held their season launch at the MCG on Tuesday night, with always-outspoken president Jeff Kennett warning that the Hawks planned to be "disrupters" in 2018.
"There's no point sitting still, if you want to be successful you have to push the boundaries and that's what Hawthorn intends to do," he said.
And it appears that the women's game is where the club will be particularly aggressive.
The Hawks were late starters to women's football, which is why they missed out on the expansion licences, with Geelong and North Melbourne entering the competition next year, and Richmond, St Kilda, West Coast and Gold Coast getting the nod for 2020.
AFLW: Latest news, fixture and results here
But the Hawks are not without hope that they may yet be included sooner rather than later. Hawthorn will play in the VFLW this year, with chief executive Justin Reeves promising that the club will have the best women's football operation in Australia.
GWS pair Phoebe McWilliams and Rebecca Beeson will feature for the Hawks this winter, with news of more big-name signings imminent.
"We intend to run our program really strongly and to look after our athletes," Reeves continued, with Hawthorn promising to play an attacking and entertaining brand of football.
"With the best people and the best program, people will look at us and say we just have to be in the AFLW competition before too long."
With respects to the men's team, the mood in the room was one of quiet optimism, after Hawthorn missed out on the finals last year for the first time since 2009.
Kennett said Hawthorn's standing as "one of only four or five teams who are (financially) independent of the AFL" gave it the right to speak out on key matters when necessary.
Coach Alastair Clarkson said, "If the players acquit themselves the way they have trained over the summer, we will make you all very proud again" while skipper Jarryd Roughead pointed to the sprinkling of players from the surprise 2008 premiership team in the room and said there was no reason why the current playing group could not repeat that feat.
The Hawks open their season against Collingwood at the MCG on March 24.