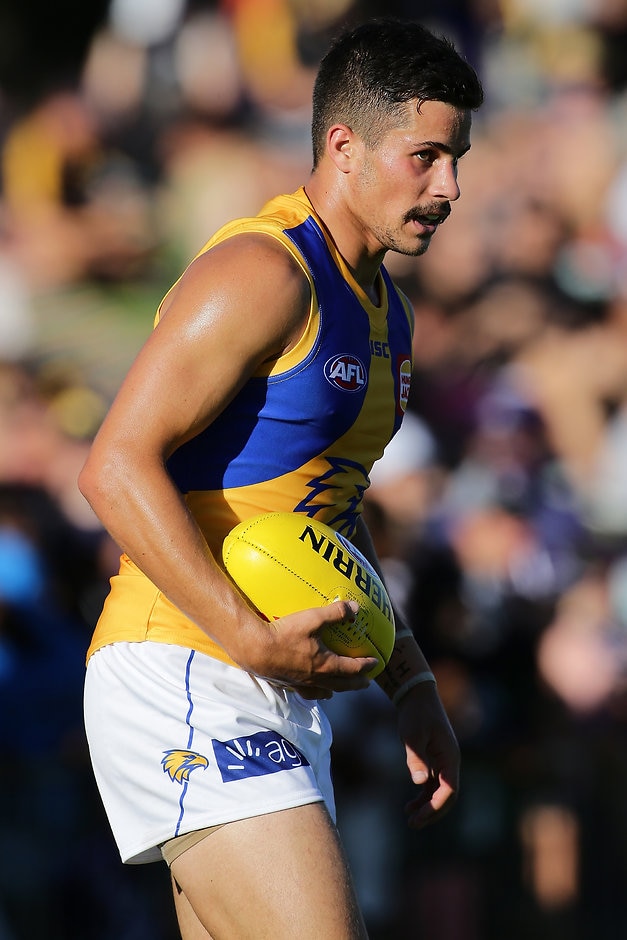 RISING West Coast midfielder Liam Duggan will remain at the club until the end of 2021 after signing a new three-year deal.
Duggan was drafted at No.11 in 2014 and has played 46 games in blue and gold, including 20 last year.
Eagles list manager Brady Rawlings said the club expected Duggan to build on a solid start to his AFL career.
"He is respected across all levels of the club and is a natural leader," Rawlings said.
"We have been really excited with Liam's growth, particularly over the last 18 months. What we have seen in this pre-season has been very encouraging and, at only 21 years of age, we anticipate that he will continue to grow and become a very important player for us for a long time to come."
Duggan, who is expected to shoulder a greater load of the midfield work this year in the absence of Matt Priddis and Sam Mitchell, said he was excited about the challenge ahead.
"Since we do have such a young group, at the ripe old age of 21 I'm middle of the road for our age, so it's good for my development, my leadership and my footy in helping those young boys getting along and getting up to speed," he said.
"Hopefully I'll play a bit more time in the midfield this year and pinch hit down back. But wherever I play it's about playing my role and doing the best that I can."