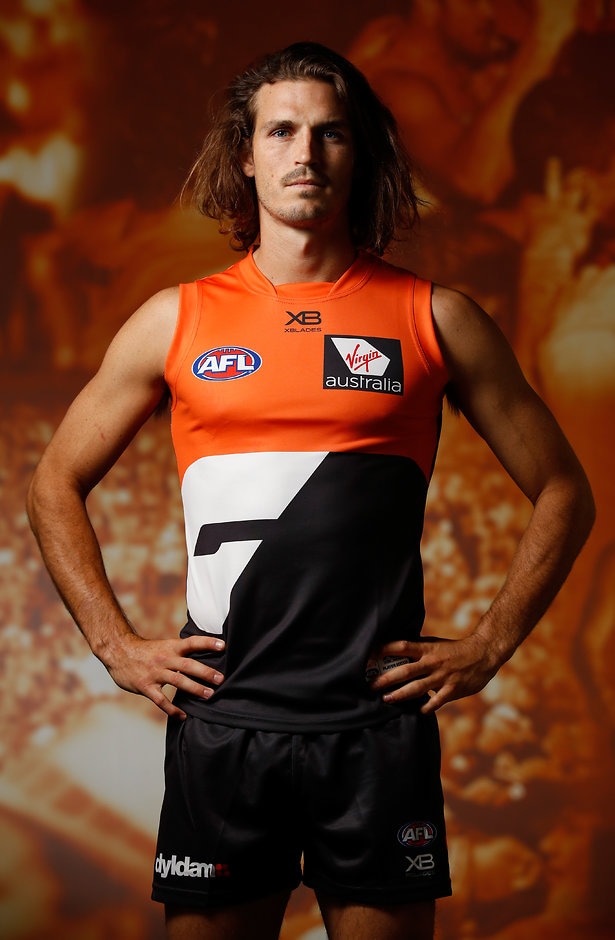 GREATER Western Sydney co-captain Phil Davis is the latest star to extend his contract at the club after announcing a new three-year deal on Wednesday.
Davis was due to come out of contract at the end of this season, but his re-signing means he'll remain a Giant until at least the end of 2021.
The 27-year-old has played 103 games in six seasons for GWS after managing 18 in two years at Adelaide.
After struggling with injuries early in his time at the Giants, Davis has played 45 games over the past two seasons to establish himself as one of the competition's most reliable key defenders.
He finished third in last year's Kevin Sheedy Medal behind midfielders Josh Kelly and Callan Ward.
Davis' decision to commit to the Giants comes just a week after the six-year contract extension of star forward Toby Greene.
Calm before the Giants' contract storm
"It's an exciting time for me and also a great time to be part of the footy club," he said.
"It was a very easy decision, I really didn't have to put too much thought into it and it was a pretty quick process in the end.
"It's been a great journey so far and hopefully there's a fair few years left. I'm looking forward to the next four years if you include this year."
Davis, the inaugural GWS co-captain, said his decision to leave the Crows for the League's newest franchise in 2011 has paid off already, but his goal remains to be part of the club's first premiership.
"Looking back, I was 20 years old and I guess it was a brave decision but it forced me to grow up really quickly," he said.
"I want to win one (a premiership) before I retire and if you ask all the boys, that's why we're here."
Young defender Isaac Cumming has also re-signed until the end of the 2020 season.
Cumming failed to play a senior game in his debut season but is an exciting prospect who was last year's NEAFL player of the year at the Giants.